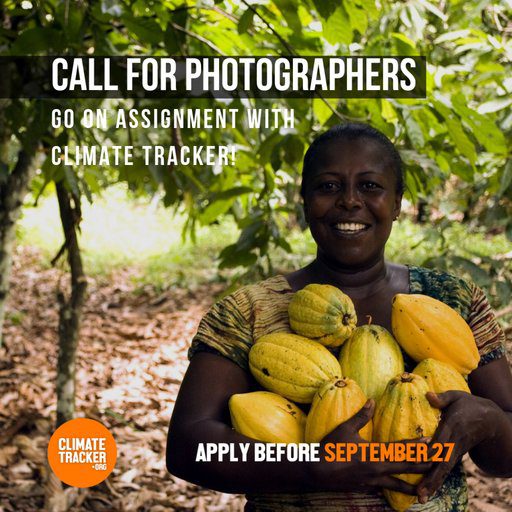 Application Deadline: September 27th 2019
An image can convey a powerful message without the use of a single word, and a series of images can tell an entire story. This past month alone, shocking photographs of the burning Amazon and São Paulo darkened with ash unlocked a story of deforestation, large-scale agricultural and mining operations, and attacks on Indigenous communities. In harnessing the power of visual documentation and storytelling, how can we apply the use of photography to stories of environmental protection and potential solutions in order to understand how we can best move forward?
For this assignment, 20 photographers will be asked to visually illustrate the environmental projects supported by the GCCA+ in 10 different countries. Themes will span from energy (solar and other renewable energy), nature-based solutions, climate displacement, coastal resilience, climate finance, gender, waste management, mangroves restoration, and more.
Projects will take place for a 1-2 week period over the course of October 2019 to April 2020, and we are looking for photographers from the following countries to document the local environmental projects:
Africa: Ghana, Togo, Djibouti, Chad, Mozambique, Sudan, Namibia, Rwanda, Uganda, Nigeria
The Caribbeans: Cuba, Dominican Republic, Suriname, Trinidad and Tobago
Oceania: Papaua New Guinea, Marshall Islands
Asia: Laos, Cambodia, Bangladesh, Bhutan
Requirements:
Capture at least 40 high quality images with relevant captions and meta-data of the assigned GCCA+ project
Write an accompanying article (400 words) to contextualize the photos
Benefits
Provide a stipend of €350
Cover local travel costs (budget will be discussed with and approved by Climate Tracker prior to the assignment)
Work with a regional coordinator to help organize your local travels
Application Procedure:
To apply, you have to:
Write a brief introduction to yourself, your work, and your experience with environmental photography/NGOs
Include a link to your portfolio or a sample of your work (optional: include links to your social media platforms and past published works)
Indicate your estimated availability and location for the next year
List the photography equipment and relevant software that you have
For More Information:
Visit the Official Webpage of the Call for Photographers: Go on Assignment with Climate Tracker