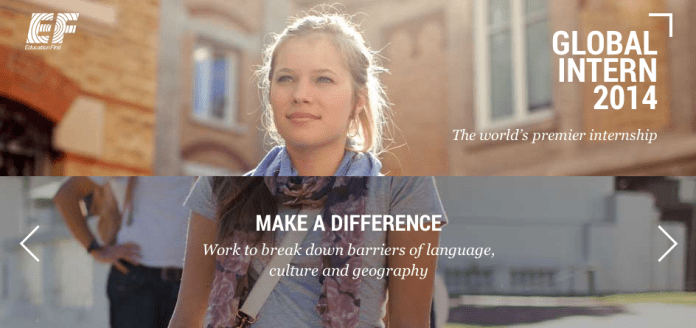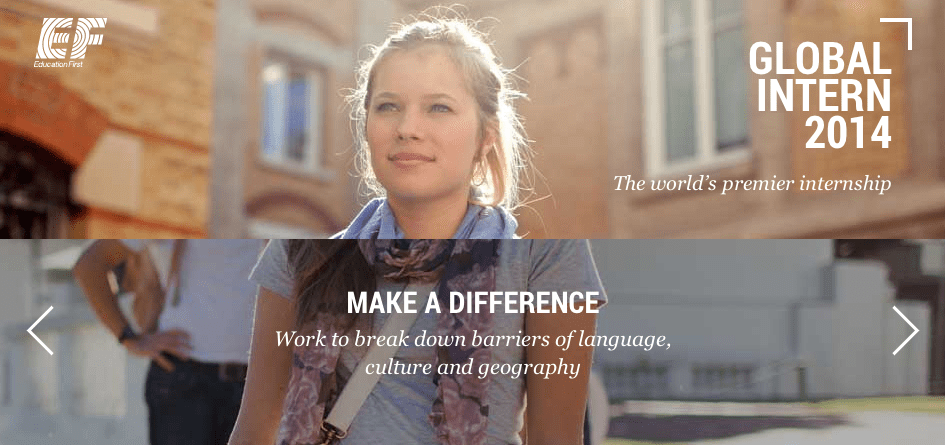 Application Deadline: April 11 2014
BECOME THE NEXT GLOBAL INTERN
Work in three different destinations around the world as a key member of international marketing, operations and community development teams. The best part? You'll chart your own path around the globe.
1st Destination

Start your internship at one of EF's global headquarters in London, Boston, Dubai, Shanghai or Zurich. You'll see what life is like at one of the world's fastest growing companies – and even get a free coffee mug.
2nd Destination
Jet to your choice of one of EF's 460 schools and offices around the globe. Choose from the hustle and bustle of our Paris office to the more laid back approach at our beachfront school in Costa Rica. Decisions, decisions.
3rd Destination
Work with AIESEC on a community development project in Environment, Education, Health, Human Rights or Culture. Projects are in places like Indonesia, Kenya, Peru and Sri Lanka. How's that for a global perspective?
GLOBAL PRIZE
1 Global Winner / 3 Months / 3 Destinations / EF & AIESEC
REGIONAL PRIZE
1 Winner in Asia / 1 Month/ HK / EF
HOW TO APPLY
Upload your CV and an application video or essay explaining why you deserve to be the next Global Intern.
Timeline
Finalist Announced
25 April 2014
Finalist Interviewed
28 April 2014 – 7 May 2014
Global Intern Announced : 12 May 2014
For More Information:
Visit the Official Webpage of the EF Global Internship Programme