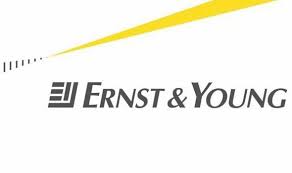 Job Description – Graduate Psychometrist – Contract Position (SOU000PE)
This graduate role is focused on in two key areas; psychometric assessment and corporate social responsibility.
Key Responsibilities:
This role will afford the incumbent the opportunity to complete a psychometric internship. The requirements for the psychometric internship are clearly set out by the Health Professions Council of South Africa. This role also involves working on the firms corporate social responsibility projects.

Some of the roles and responsibilities of the incumbent will be as follows:
Engage with various Service Lines to get candidates booked and scheduled for assessment and manage assessment schedule
Manage booking and upkeep of the assessment room
Maintain updated versions of all psychometric assessments on assessment laptops
Conduct assessments on all candidates requested to
Communicate assessment process and policy internally
Manage relationships with external service providers
Maintain assessment reports database
Generate individual psychometric assessment reports for candidate
Manage internal EY invoicing process and ensure that external vendors are paid on time
Assist where needed on various internal reporting (using Excel and Lotus databases) mechanisms
Assist with all administration and implementation of CSR projects request to
Communicate extensively with various stakeholders (internal and external) on CSR projects
Manage and update internal databases on documents for CSR
 Arrange and co-ordinate national CSR events
Qualifications:
Honours in Social Science/ Commerce/ Arts Degree in Industrial/Organisational Psychology or Counselling psychology
Skills and Behavioural Attributes:
Written and Verbal Communication
Planning and organistional skills
Building and Maintaining good relationships
Professionalism
Integrity
Enthusiasm
Conscientious
For More Information:
Visit the Official Webpage of the Ernest and Young Psychometrist Internship