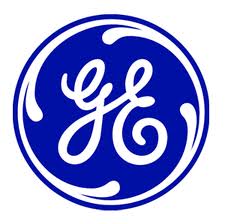 GE Africa's Internship Program is a newly created internship/co-op program designed to give college/university students challenging work assignments, developmental feedback, and exposure to leadership. The duration of our internship program spans a period of 3 – 6 months, and combines hands-on experience with formal performance feedback to help participants transition from a collegial environment to the workplace.

Essential Responsibilities: The  Internship Program is open to college/university students of various disciplines including Sales, Finance, Human Resources, Field Service Engineering, Operations, Information Technology, and more.
As a valuable member of our team, GE Africa interns will receive many benefits including:
– Challenging work assignments
– Exposure to a multinational company
– Developmental feedback
– Opportunities to network with Leaders and other interns
Locations
GE is recruiting current high-potential college/university students to work in several countries including Nigeria, Ghana, Angola, South Africa, Zambia and Kenya.
Qualifications/Requirements:
– Current college/university student in 3rd or 4th year.
– Authorized to work in your country full-time and without restriction.
– Must have an advanced to fluent level of English.
– Ability to work in a fast-paced, changing environment.
– Demonstrated team player.
– Confident self-starter who has demonstrated drive.
– Excellent organization skills, ability to independently prioritize multiple tasks and work to deadlines.
Additional Eligibility Qualifications:    
– Demonstrated leadership ability
– High performer with a passion to achieve positive business results
– Curiosity and desire to learn and expand skill set
– Flexible, adaptable, and open to change
Application Closing Date
23rd September, 2012
Apply Now for the  GE Africa Internship Program.