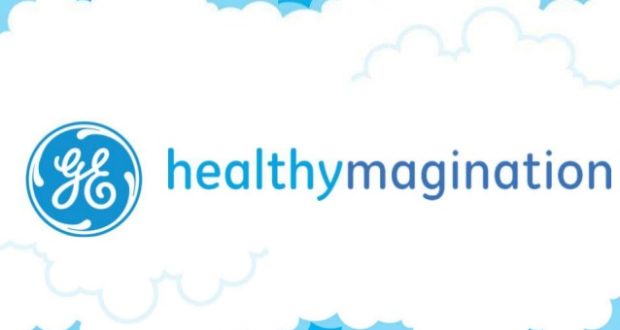 Application Deadline: May 5th 2017
Miller Center, in partnership with GE Healthymagination, offers an impact-generating opportunity for your growing enterprise. Connect with insightful Silicon Valley executive mentors and learn from the best. Develop a better business model and increase your impact. Through structured online curriculum, you energize, scale up, and move forward with confidence. Programs are cost-free for up to 20 participants.
GE Healthymagination and Santa Clara University's Miller Center for Social Entrepreneurship are partnering to accelerate a second cohort of mother and child health care innovators in sub-Saharan Africa.
The Healthymagination Mother & Child program assists social enterprises operating in sub-
Saharan Africa that are addressing maternal and/or child health care to:
• Strengthen their business models
• Refine business plans
• Manage talent
Requirements:

You are a leader of an existing for-profit, nonprofit, or hybrid enterprise, in operation for two or more years in sub-Saharan Africa. You're ready to build capacity and unleash your potential.
To apply, you must provide these services:
You deliver health services directly to mothers and children from pregnancy to pediatric care;
OR, you provide supportive infrastructure, including water, energy, improved health services to mothers and children;
OR, you distribute, train, use, or maintain medical equipment; develop products or technologies that improve knowledge and access to care, including telemedicine, mobile technologies, data analysis, or image interpretation; or provide infrastructure services or facilities to mothers and children.
Eligibility Requirements:
• The Healthymagination Mother & Child Program is based on Miller Center's Global Social Benefit Institute (GSBI®) programs. This program requires businesses to be operational with a validated business model. An organization in the idea stage is too early to apply.
• There is no cost to participants for the educational program and mentoring. However, we will only reimburse the cost of travel (airfare, etc.) to events for one entrepreneur per organization.
• Your impact must be based in sub-Saharan Africa. If you are not based in sub-Saharan Africa, you may be a better fit for one of GSBI's other programs-GSBI Accelerator or GSBI Online. You can learn more about these programs at www.scu.edu/MillerCenter.
• You must be operating an organization that directly or indirectly impacts maternal and child health.
• You must complete an application and be prepared for an interview by phone or Zoom.
• In order to be eligible for the program at least one executive team member must attend the 3-day kickoff workshop in Johannesburg July 25-27, 2017, and a closing Investor Showcase event in February/March 2018. Specific dates will be announced later.
• We allow organizations to bring a maximum of 2 team members to the in-person events.
• You must be able to give a time commitment of 3-4 hours per week for the duration of the program
Benefits:
A Kick off Event in Johannesburg that packs core business lessons into a powerful 3-day workshop facilitated by senior-level GSBI mentors and GE experts. We help local social entrepreneurs learn business fundamentals, improve your strategic thinking, and articulate a business plan that demonstrates impact, growth, and long-term financial sustainability.
6 months of weekly, remote mentorship from proven Silicon Valley executive leaders to develop a sound strategy for growing your enterprise, complete with: a stage-appropriate action plan; operational and social impact metrics; a slide deck for investor presentations; and a two-page investment summary document.

A Premier Pitch event in Nairobi will take place at the annual Sankalp Africa Forum conference in February or March 2018. Here you will pitch your investment opportunity to an audience of potential investors.
Mentorship:
• GE healthymagination will pair each organization with a mentor based on the business needs and the expertise of our mentors.
• You will be assigned at least one mentor who work with you weekly for the duration of the program. If you need more specific support, they may pull in other content experts to work with your organization.
• Mentors will commit approximately up to 2 hours per week to your social enterprise.
• The mentorship is extremely valuable;therefore, there is no prize money.
Important dates to remember:
• May 5, 2017: Applications due
• May 16 – June 14: Interviews
• June 16, 2017 : Finalists notified
• July 25 – 27, 2017: Kickoff Workshop
• July 27, 2017 : Online program and Mentorship begins
• January 2018: Graduation
• February 2018 : Investor Showcase
For More Information: