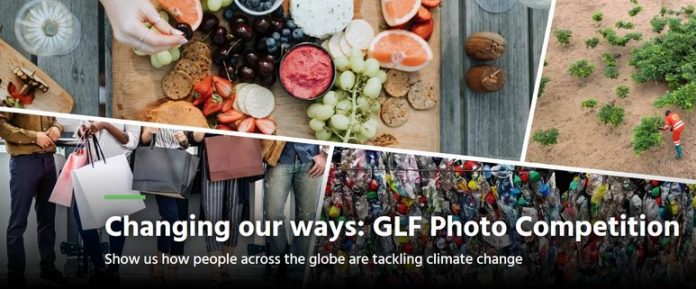 Application Deadline: March 22nd 2019
Global Landscapes Forum (GLF) is headed to Kyoto where hundreds of international experts will explore how to win the race against global warming and build a climate-smart future. Challenging business-as-usual activities involves developing a roadmap to shift policies, industries and habits onto a sustainable trajectory. GLF and partners aim to inspire a global movement to get on track and showcase how changes are already happening across countries and landscapes. We are calling on you to fuel that inspiration through your photos.
Share your best photographs to show us the changes you observe. Capture how people, communities and businesses are making a difference by switching their habits to tackle climate change. We want to see innovative recycling, biodiversity conservation, food production, manufacturing and transportation initiatives. We are interested in transformative diets and lifestyles, plastic use and trade and supply chains, making the fashion industry sustainable and more.
Eligibility
The competition is open to anyone over the age of 18, whether you are a photo enthusiast or a professional photographer.
PRIZE
The winner will receive a $500 cash prize and receive global visibility across GLF digital and social media channels.
GLF will showcase the winning photos at GLF Kyoto 2019 giving them high visibility to a global audience on-site and online.
Winning photographs will be included in the GLF photo archive for use on stories and other GLF publications with credit.
Evaluation process
A panel of judges selected by GLF (to be announced) will select up to 25 photos from all eligible submissions received during the competition period. Please note that while one person can submit more than one photo, any single contributor can have just one finalist photo. Finalists will be chosen based on the following criteria:
Creativity (30%)
Photographic quality (30%)
Composition (30%)
Execution of theme (10%)
On March 26, the finalist photos will be published on GLF platforms and the public will have the opportunity to vote the photos they like best. The submission that receives the highest number of votes during the voting period will be deemed the Grand Prize winner, subject to verification and compliance with these official rules. The Grand Prize Winner will be announced on April 12, 2019 on the GLF website and social media channels. All finalists will have their images featured on GLF platforms.
Timeline
Applications open: March 6
Applications close: March 22
Public voting: March 26 – April 10
Winners announced: April 12
For More Information:
Visit the Official Webpage of the GLF 2019 Photo Competition