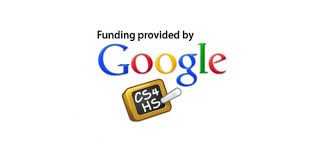 Application Deadline: March 9th 2019
The CS4HS annual awards program supports universities, colleges, and non-profits dedicated to providing exemplary computer science professional development for teachers.
CS4HS is an annual funding program to improve the computer science (CS) educational ecosystem by providing funding for the continuation of CS teacher professional development worldwide.
Requirements:
You must be affiliated with an education nonprofit, such as a school district, research institution, PD organisation, university foundation, or Office of Education. Previous applicants are welcome to apply. If previously funded, please specify how you're adding a new dimension to a former project or scaling your efforts.
The funding criteria for 2019 are:
Educator Audience: Pre-service or in-service teachers who reach students ages 10-18
Content: Professional development (PD) content based on the needs of your Educator Audience, mapped to your local/national CS standards (if relevant), and relevant for an in-class implementation of CS (i.e. standalone CS course, or interdisciplinary application of CS).
Format and Schedule: PD delivered throughout the 2019-2020 academic year with a format and schedule based in meet the needs of your Educator Audience
Support: Community of Practice (COP) that supports ongoing commitment of educators and implementation of CS content in the classroom throughout the 2019-2020 academic year.
Institutions may receive support of up to 20,000 USD. Additional funding is available for projects with regional reach and the potential to scale nationally. This can be through MOOCs or collaborating with other organisations. For funded projects, we appreciate receiving news about your project so we can measure the impact of this program.
For More Information:

Visit the Official Webpage of the Google Computer Science for High School (CS4HS) Program 2019