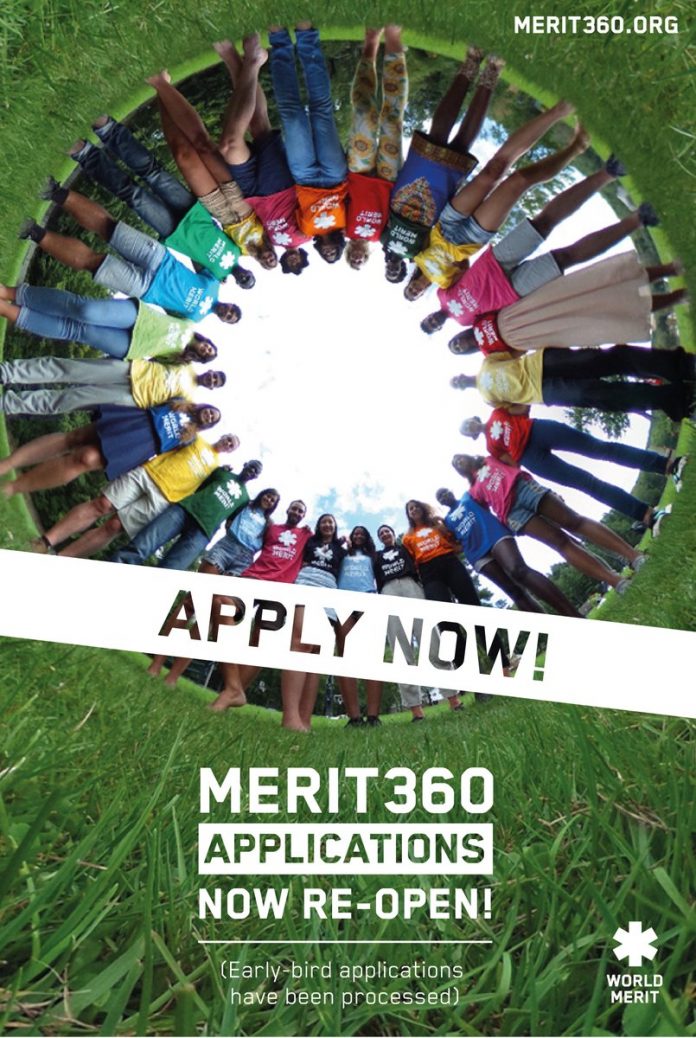 Application Deadline: January 15th 2017

The most significant opportunity to change the world for the better! Focusing on the United Nations Sustainable Development Goals, we invite passionate individuals between the ages of 18-35 to develop a strategy which will lead and inspire a global community to take action and create change. Strategy development will begin online months prior to the event and Action Plan 002 will be presented to the United Nations and implemented in communities all around the world.
Perks:
This year the full, unsubsidised cost is $3000. You need to raise a minimum of $1500 to attend; but you'd be missing out on some super exclusive perks if you stop there. We want to encourage you to fundraise as much as you can, this will be paid forward to support the future of Merit360 and the initiatives we create.

3-8 hours a week increasing towards August; discuss fundraising, research & project development.
Join SDG-group skype calls every other week, develop a vision & work on all three components of Action Plan002.
Flexibility for different time-zones and cross-cultural team-work
Full contribution to participate in all activities including workshops and group work to finalise your SDG Action Plan002 to pitch at the United Nations.
What's your Responsibility?
3-8 hours a week for project implementation, scaling & partnership development.
Effort and dedication to join SDG group skype calls to implement
For More Information: