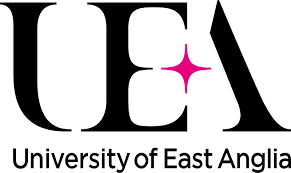 Application Deadline:14th May 2021. 
The Miles Morland Foundation African Writers' Scholarship is available to an applicant who has applied for a place on the MA Creative Writing Prose Fiction or Biography and Creative Non-fiction in the School of Literature, Drama, and Creative Writing who is a national of any country within Africa or who was born in any country within Africa or whose parents were both born in Africa. A scholarship application is required. ​
Total Value: £25000
RITERIA
International Fees
Self Funded
School/Faculty
Literature, Drama and Creative Writing
Course
MA Creative Writing Prose Fiction or MA Biography and Creative Non-Fiction

Country / Region
Academic Excellence
Must demonstrate outstanding creative writing potential
Applicant's Nationality
Country of Domicile
Further Criteria
Other Criteria: Both parents born in Africa (If the scholarship is awarded on this basis, copies of both parents' passports must be provided as evidence to UEA at point of acceptance of the scholarship.)
Restrictions with other scholarships
Cannot be in receipt of any other scholarships/awards.
Related Scholarships
MA Creative Writing (Prose Fiction)
APPLICATION PROCESS
To be considered for this scholarship please complete an application form. Applications are now open and the deadline is the 14th May 2021.
For More Information:
Visit the Official Webpage of the Miles Morland Foundation African Scholarship 2021