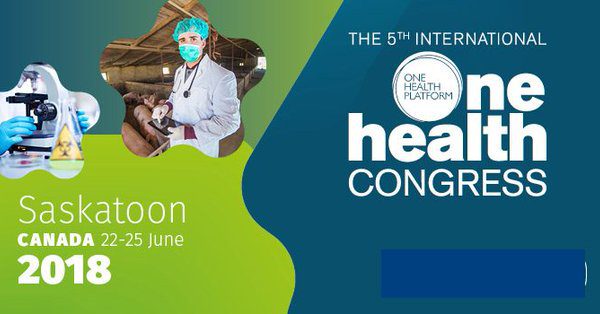 Application Deadline: 1 December 2017.
The 5th International One Health Congress offers early career scientists a unique opportunity to present their latest work, and to meet and foster collaborations with the international One Health community in a four days high-level congress.
The competition is open to participants from all over the globe. To be eligible, however, applicants must:
be senior PhD students (expected to complete their dissertations within a year of the Congress) or must hold a PhD or a clinical qualification for no longer than 3 years at the time of the application. Special considerations (e.g. maternity/paternity leave) will be taken into account.
submit the completed One Health Fellowship Fund Application Form, a proof of status (on institution's letterhead from a faculty member or Department Head) and a research abstract (either as an author or a co-author). Their research must focus on one of the congress main programme themes:
• Pathogen discovery
• Drivers for emerging diseases
• Diagnostics and syndrome surveillance
•Pathogenesis
•Ecology
•Underprivileged communities
•Vaccines
•Intervention strategies
•Politics and social science
•Antimicrobial resistance
Application Procedure:
Application forms, proofs of status and research abstracts must be e-mailed to the OHP's management, Mr. David De Pooter at [email protected] by 1 December 2017.
All applications will be judged by an International Evaluation Committee of One Health experts. Applicants will be notified of acceptance/rejection no later than 15 December 2017.
Important notice : to qualify for an oral or poster presentation during the congress
you need to also submit your abstract via the online submission system as of 2 November
2017.