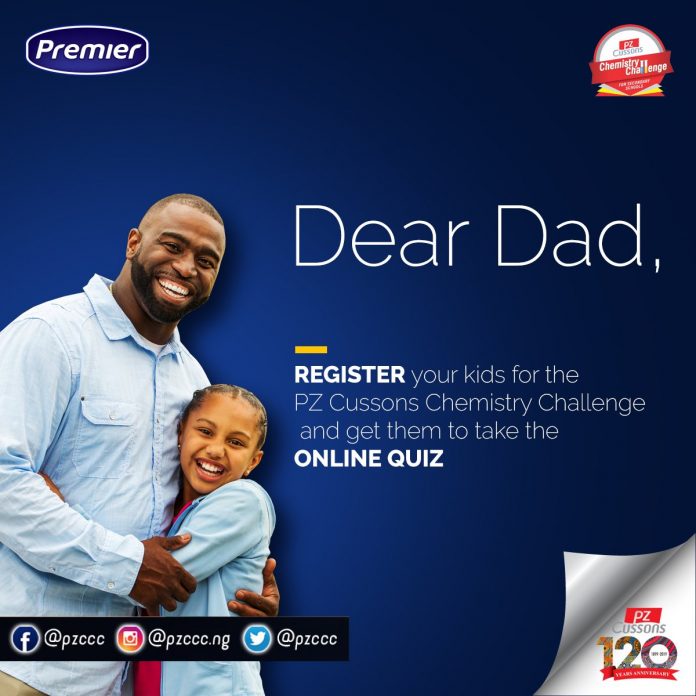 Application Deadline: May 16th 2019
The PZ Cussons Chemistry Challenge (PZCCC) is a CSR initiative of PZ Cussons Nigeria limited, open to only SENIOR SECONDARY SCHOOL (SSS) students schooling in Nigeria and its wholly a competition to test the Chemistry IQ of SSS students. The PZCCC is NOT a scholarship scheme, neither is it a recruitment opportunity for individuals seeking such.
Requirements:
The competition is open to all SS 2 Chemistry students in Nigerian Schools.
Students have to be schooling within Nigeria.
Students are to be sponsored by their Secondary School and/or Parent.
Entries are open to both Private and Public Secondary Schools.
After registration, candidates would be required to printout a computer generated docket (with passport picture, name, school, passport, parent's and principal's name) for identification.
All registered students are required to undertake the online quiz which will form the basis for the initial shortlisting.
Prize
1st Prize
Student: ₦1,000,000
Teacher: ₦250,000
School: Desktop and Lab Equipment

2nd Prize
Student: ₦750,000
Teacher: ₦150,000
School: Desktop and Lab Equipment
3rd Prize
Student: ₦500,000
Teacher: ₦100,000
School: Desktop and Lab Equipment
For More Information:
Visit the Official Webpage of the PZ Cussons Chemistry Challenge 2019