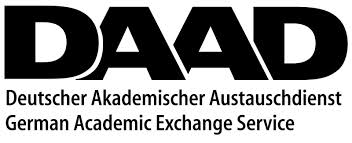 Application Deadline: November 1st 2014
The German Academic Exchange Service (DAAD) funds Study Visits / Study Seminars and Practicals in Germany by groups of foreign students headed by a university teacher.
DAAD offers financial support for subject-related academic information visits to Germany organized by faculty members for groups of students. Group Study Visit grants are intended to encourage contact with academic institutions, groups and individuals in Germany, and offer insight into current issues in the academic, scientific, economic, political and cultural realms
The objectives of a study trip are:
to establish and maintain contacts between German and foreign universities
to provide participants with a subject-specific knowledge by organising visits to at least two universities, subject-related tours and informative meetings
to promote meetings with German students and academics and scientists
to offer participants an insight into economic,political and cultural life in Germany
Who can apply?
University teachers from a foreign university are eligible to apply.
Requirements:
Students must be registered at a foreign university and have completed at least one semester.
Language skills
Students in a group should have the same level of proficiency in the chosen programme language (usually English or German)
What is supported?
Study trips for groups of a maximum of 15 students accompanied by one university teacher.
Individual doctoral candidates may also be funded after consultation with the DAAD.
The groups visit at least two German universities where they participate in the academic programme.
A cultural programme is organised in the evenings and at weekends.
Duration of funding
At least 7 days and a maximum of 12 days
Value
A flat rate allowance of 50 euros per person per day is paid as a contribution towards travel and accommodation expenses. This applies to the following countries: Groups from the EU states, Albania, Australia, Bosnia-Herzegovina, Hong Kong, Iceland, Japan, Canada, Croatia, Liechtenstein, New Zealand, Norway, the Russian Federation, Switzerland, Serbia, South Korea, Taiwan, Turkey, Ukraine and USA.
For groups from the "remaining countries", the DAAD pays for travel within Germany directly, participants only receive a meals allowance of 18 euros per day.
Selection
Students or groups of students cannot apply directly to the DAAD; the university submitting an application is responsible for selecting participants.
Applications:
Application documents
Application form (DAAD portal)
Financial plan (DAAD portal
List of participants
Reasons for application and contentual programme description
Schedule
Description of the contentual preparation
Proof of contacts
Applications must have been submitted via the DAAD Portal by the following deadlines at the latest: