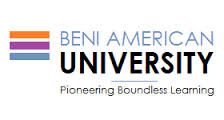 Application Deadline: February 21st 2014
Tech Africa is focused on telling Africa's technology stories – the events and exploits that define the continent's tech landscape, and in doing this we are focused on the highest quality in editorial and content.
In a bid to deepen the pool of story tellers committed to these standards, Tech Africa in partnership with BAU Online is seeking applicants for the Tech Africa Scholarship Fund for African Youth in Media.
The program is intended for experienced editors, writers, journalists and reporters seeking career enhancement and advancement in new media careers. In particular, the program will appeal to:

professional journalists wanting to take advantage of new media opportunities.
mid-career professionals who need an introduction to the critical technologies necessary in the diverse news marketplace.
recent journalism graduates who are not yet prepared for the challenges of online journalism.
public relations and social media professionals working on newspapers, magazines, blogs, and investigative or narrative journalism.
Scholarship Worth:
Tech Africa will sponsor up to 4 African youths to enroll in the Digital Journalism program to kick off on 10 March 2014, followed by an internship and job opportunities upon graduation.
The Digital Journalism program at BAU allows for student to develop their knowledge of tools, trends, and technologies.
Interested applicants are to mail a 300 word piece on their take/view/opinion on the African technology landscape to [email protected] on or before 21 February 2014 at 23:59.
For More Information:
Visit the Official Webpage of the  Tech Africa Scholarship Fund for African Youth in Media.