Application Deadline: July 31 2013

The 17th Highway Africa Conference, taking place at Rhodes University, South Africa, is set to host the 13thedition of the Highway Africa New Media Awards. Sponsored by Telkom, these are unique and prestigious awards on the continent that reward innovative use of Information Communication technologies (ICTs) in journalism that serves Africa and its citizens. The awards were pioneered to highlight the role that ICTs play to enhance journalism and the media, in the process uplifting communities.
The conference takes place from 1- 2 September 2013, and hereby calls for nominations for the Telkom- Highway Africa New Media Awards in 3 new categories:
Innovative newsroom – newsrooms across Africa can submit nominations based on their innovative use of digital media including online, social and mobile media.
Best African ICT Blog – Followers or bloggers may nominate an African-based or diasporic African blog based on its coverage, debate and use of ICTs within the African context.
Innovative use of technology for community engagement – members of communities, organisations, or supporters may nominate an organisation (either corporate or non-profit) based on their innovative use of technology within a community in Africa. The organisation does not have to be African based, but the community in which they operate must be.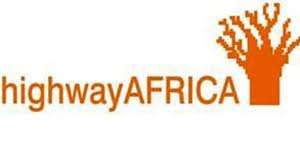 Broad Criteria for Entries
The judges will consider the use of new media technologies to:
Advance newsroom operations, increase reach and diversifying content;
Encourage social empowerment amongst marginalised communities through relevant topical community and/or African issues and innovative use of online media interactions platforms;
Highlight innovative and creative applications of technology for the benefit of the continent's overall media development.
Technical Requirements for All Entries
Digital/Online platform must be functional and updated.
Diverse content- online platform must integrate multimedia functionality (video, podcasts, photos) and written stories.
Aesthetic appeal- creative use of limited resources.
Stories should have been published in the period September 2012 and June 2013.
Please supply details of the media in which print article was published.
The judges' decision is final and no correspondence will be entertained after the closing date and when the final announcements are made. Organisation can be nominated in more than one category. Highway Africa reserves the right not to award prizes in any category.
SUBMISSION
Entrants are to submit:
Links to the website of nominee.
Link to social media, multimedia platforms and/or content generated through mobile applications of nominee.
Copies or links to relevant written stories to boost nominee in selected category.
Past winners
The awards have become one of the major highlights of recognition, reward and celebration for creativity in using new technologies in media in Africa. The wide range of organisations and individuals that have won include journalists and students, NGOs and profit making organisations.
These individuals and organisations have made information and communication interventions that are critical to genuine free flow of information and participatory communication. When the history of new media technologies is written the awards will have a central place as a process and event that played the role of catalyst and promoter of innovation. Previous winners have included:
Citi 97.3FM (Ghana) (http://radio.gjoy24.com/online/Citi_FM_973)
Global Voices (http://globalvoicesonline.org/)
3 Bute (Nigeria) (http://3bute.com/)
African Women & Child Feature Service (Kenya) (www.awcfs.org)
Simon Dingle (South Africa) (www.zatechshow.co.za)
Zoopy.com (www.zoopy.com)
Closing date is 31 July 2013, 16:30, Pretoria Time. Winners will be announced at the Telkom- Highway African New Media Awards ceremony at the Highway Africa Conference. Finalists will be contacted.
For more information please contact Vimbai Chikukwa (Ms) at [email protected]  or visit: http://www.highwayafrica.com/?page_id=8