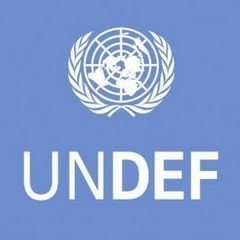 Application Date: December 31st 2013
The United Nations Democracy Fund invites civil society organizations to apply for funding for projects to advance and support democracy during the annual proposal window, Only on-line proposals during this period, in either English or French, will be accepted.
UNDEF was established by the UN Secretary-General, Koffi Annan in 2005 as a United Nations General Trust Fund to support democratization efforts around the world. UNDEF finances projects that build and strengthen democratic institutions, promote human rights and ensure the participation of all groups in democratic processes.

UNDEF projects are two years long, project grants ranging from $100,000 to $400,000, and fall under one or more of six main areas:
· Community development
· Rule of law and human rights
· Tools for democratization
– Media
· Women
· Youth
UNDEF grants range from US$50,000 to US$400,000. Project proposals are subject to a highly rigorous and competitive selection process, as UNDEF receives an average of about 2,000 proposals a year and only some 50-60 are selected.
For More Information: