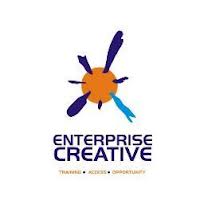 The Enterprise Creative Internship Scheme (ECIS) is an industry-centred and employer-endorsed, standardized internship programme to prepare young people for work in the media and entertainment sector.
The Enterprise Creative Internship Scheme is a competitive, paid internship designed with the needs of the employers as well as the interns in mind.
Objectives of Creative Internship Program:
Provide quality, paid experience in technical and specialist skills in areas where employers have identified current and future need.
Introduce interns to the breadth of the creative industries and the numbers of potential occupations.
E.g. within Music category alone, jobs can include performers; programmers; music director; assistant stage manager; production assistants; studio engineer; wardrobe/stylist; licensing/contracts; artist management; artists & repertoire; booking agents; publicity & promotions; publishing; marketing and communications; sound engineering, among other career pathways.The ECIS will kick off in July, 2013.

For more information about becoming a registered ECIS Employer – send an email to info@enterprisecreative.org.

For more information about applying to the Enterprise Creative Internship Scheme – register HERE.