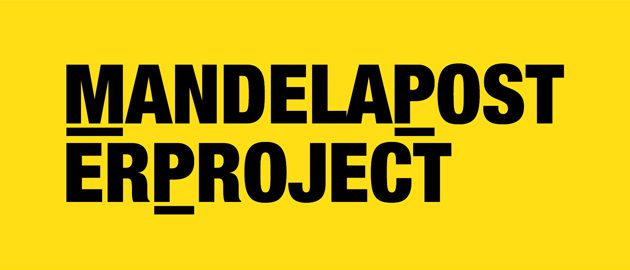 Poster Submission Deadline: 28 June 2013
Applications are invited to celebrate Nelson Mandela's 95th birthday and his life's contribution to humanity by creating a poster or series of  posters. The project aims to collect 95 exceptional posters from around the world and collate them into an online publication and travelling exhibition.

 Project Background
All designers and artists are invited to celebrate the life of the globally beloved icon Nelson Mandela by creating a poster or series of posters . The collection will be launched on the occasion of  Nelson Mandels' 95th birthday, 18 July 2013.
The project is not for gain and is coordinated by an independent team of volunteers. The poster collection and all proceeds that may arise from the project will be donated to the Nelson Mandela Children's Hospital Trust to aid in the establishment of a dedicated children's hospital in Johannesburg.
The Mandela Poster Project is endorsed by Icograda as part of its own 50th anniversary celebrations.
Project Goals
Celebrate Nelson Mandela's life through a collection of posters.
Collect 95 exceptional posters from around the world in 60 days.
Contribute to the Nelson Mandela Children's Hospital Trust.
Project Specifications

Print: A2, 300dpi in PDF format with no bleed
Eligibility

Participation is open to all
Project Scope

Web gallery
International travelling exhibition
Project Schedule

28 June: Poster submission deadline
18 July: Launch of online catalogue
Dates and venues for the travelling exhibition are currently under development
Comments & Observations
The Mandela legacy needs to be respected.
Please ensure that you respect all copyrights and secure permissions where required.
This is meant to be a tribute to a legendary man from us, the creative community.
You acknowledge that all works submitted is yours and you own all rights to it.
The facilitators of this project cannot take any responsibility for any copyright infringements or misrepresentations made by persons submitting work to this project. All work is accepted in good faith.
Contributors agree to donate their poster/s without charge to the Nelson Mandela Children's Hospital Trust and allow the Trust to exhibit and reproduce copies as part of its fundraising programme. The Trust will respect the intellectual rights of all contributors/creators and will not sell copies of the artwork without written permission.
How to Submit your Poster for the Neslson Mandela Poster Project
FORMAT:
– A2, 300dpi PDF file with no bleed
MAIL YOUR SUBMISSIONS TO:

[email protected] (up to 6MB) or send a transfer link via Dropbox or YouSendIt to the same address for larger files
https://www.facebook.com/MandelaPosterProject