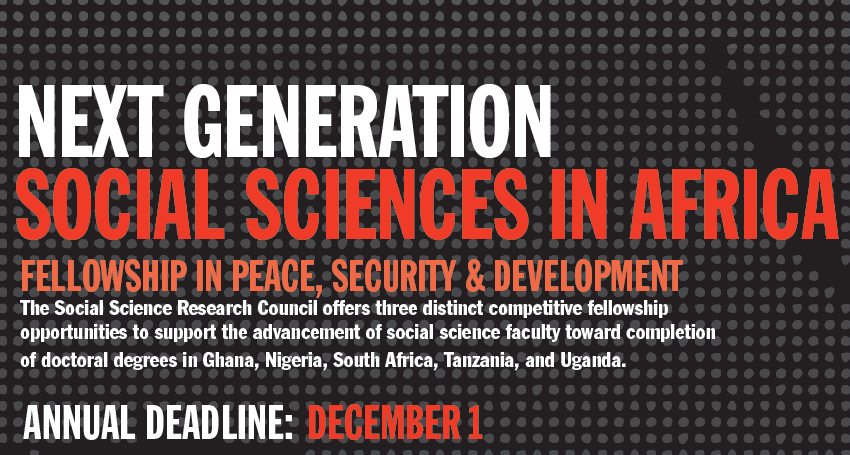 The Next Generation Social Sciences in Africa program offers fellowships to nurture the intellectual development and increase retention of early-career faculty in Ghana, Nigeria, South Africa, Tanzania, and Uganda. The program assists fellows to develop research opportunities and skills, obtain doctoral degrees, and participate in robust research communities.
The program features three distinct competitive fellowship opportunities for early-career social science faculty who hold positions in accredited colleges and universities in Ghana, Nigeria, South Africa, Tanzania, and Uganda:
The program encourages innovative research on peace, security, and development topics. This theme is intended to be interpreted broadly and creatively.
This program also offers two workshops each year to help fellows master research methodologies, engage key literature in their fields, and produce scholarly publications. The Next Generation African Social Sciences program will support approximately 45 fellows each year across all three fellowship opportunities.
All applications must be submitted using the online application portal.
The next application deadline is December 1, 2012.
For inquiries or technical questions pertaining to the online application portal, please contact SSRC staff from the Next Generation Social Sciences in Africa Program: [email protected]