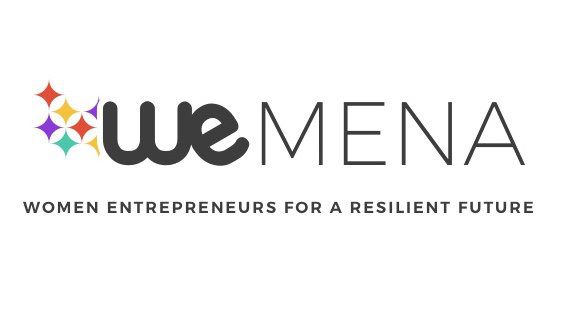 APPLICATION DEADLINE: January 17th 2017
WeMENA is building resilience across the region by connecting women entrepreneurs and innovators, and empowering them with Silicon Valley mentors, resources, learning, connections, and $150,000 in cash grants. Could it be you?
For this round, WeMENA is looking for entrepreneurs whose ideas build resilience in one or more of the following cities: Beirut, Byblos, Ramallah, Amman, Cairo, Alexandria, Tunis, Casablanca.
Categories:

As the region continues its fast-paced urbanization, city residents will become increasingly more exposed to the adverse effects of climate change, and subject to social, economic, and financial stresses and shocks. In order to build more resilient cities capable of withstanding such hazards, we are looking for women entrepreneurs who are innovating in the following categories:
AGRICULTURE & FOOD SECURITY

SUSTAINABLE ENERGY & THE ENVIRONMENT

WATER & SANITATION

URBAN DEVELOPMENT (TRANSPORTATION, INFRASTRUCTURE, HOUSING)

 GOVERNANCE AND CIVIC ENGAGEMENT

HEALTHCARE & DISEASE PREVENTION

TECHNOLOGY, FINTECH & SMART CITIES

ECONOMICS & SOCIETY

 DISASTER RISK REDUCTION
Timeline:
Jan 17
Submissions Close
Submissions close and judging period starts.

Feb 20
Top 200 Winners Announced
200 women entrepreneurs will be notified to join WeMENA200, a network for training and mentorship.

Feb 20 – Mar 20
Mentorship & Training for 200 Winners
WeMENA200 will develop their project ideas with guidance and resources from mentors.

Mar 20
Announce Final 30 Winners
30 finalists will be selected to pitch at the Grand Finale event.

Top Finalists Pitch at Grand Finale Event

Top 3 winners will be selected to win a share of $150,000 prize money.
For More Information:
Visit the Official Webpage of the WeMENA WOMEN ENTREPRENEURS FOR A RESILIENT FUTURE