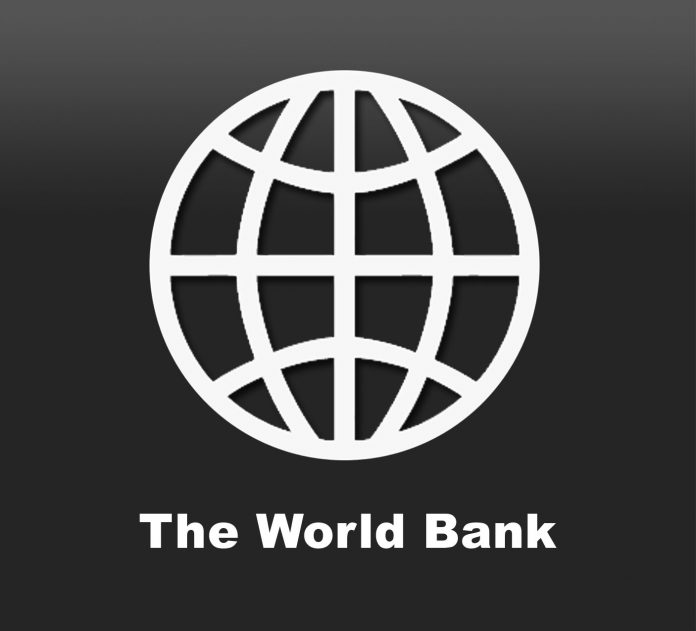 Application Deadline: April 5th 2016
The World Bank Group Analyst Program is a new and unique opportunity for exceptionally talented young people with a passion for international development to contribute to solving some of the world's most pressing problems.
Through this structured three-year program, you will work in an intellectually challenging and culturally diverse environment within a specific practice, region, or corporate unit in the World Bank Group, which includes the World Bank, the International Finance Corporation (IFC), and the Multilateral Investment Guarantee Agency (MIGA) and International Center for Settlement of Investment Disputes.
You will have the opportunity to contribute and grow your skills in areas ranging from analytics, research, data management, project management, communications, finance, management accounting, and information technology. In addition, the program offers various cohort activities aimed to broaden your exposure to the work of the World Bank Group and develop leadership skills.
Eligibility Requirements
Citizenship of a member country of the World Bank Group
Passion to contribute to the World Bank Group mission to end extreme poverty and boost shared prosperity
28 years of age or younger (i.e., born on or after January 1st, 1988)
Master's or Bachelor's degree in relevant field. Candidates who are currently pursuing a degree are eligible if the degree will be awarded by December 31, 2016
One to three years of work experience in one or more specialty areas (see Application and Selection Process )
Analytical thinking, proven academic success, strong written and oral communication skills, and leadership potential
Experience working or studying in developing countries is preferred
Fluency in English is required. Fluency or proficiency in other languages, in particular Arabic, Chinese, French, Portuguese, Spanish or Russian, is preferred.
In addition, successful candidates must demonstrate the World Bank Group Core Competencies (Read more about the selection criteria and cycle):
Deliver results for clients
Lead and innovate
Collaborate within teams and across boundaries
Create, apply and share knowledge
Make smart decisions
Upon completion of the program, there may be opportunities for you to continue your career in the World Bank Group. Participants holding a Master's degree who find the opportunity to continue their career at the WBG may also be eligible for advancement opportunities. Alternatively, you may leverage the experience you have gained to pursue further studies or other opportunities in international development.
To be competitive for this highly selective program, you need to demonstrate a commitment to development, analytical thinking, proven academic success, and leadership potential. We value diversity in our workplace, and encourage all qualified individuals, with diverse professional, academic, and cultural backgrounds to apply. Positions may be based in Washington, DC or in a regional office.
Compensation & Benefits
Contract: a three-year local term contract is being offered.
Salary: WBG Analysts are offered a locally-competitive salary, based on their education and professional experience.
Health, Life, Accident and Other Insurance Programs: WBG Analyst and their families (including declared domestic partners) may choose from three comprehensive medical/dental benefit plans. The WBG also provides basic life and accident insurance to all staff at no cost, and staff can elect optional life and accident insurance plans. The WBG also provides disability and Workers' Compensation coverage to staff at no cost.
Pension Plan: The WBG sponsors a comprehensive pension plan for eligible staff. Upon separation from the WBG, either a lump sum or a pension will become payable to the staff based on eligibility.
Relocation Benefits on Appointment: For WBG Analysts relocating to a new country, a cash allowance at the discretion of their hiring unit may be granted.
Tax Allowance: U.S. staff receive an additional quarterly payment to cover the U.S., state and local income tax liabilities on their World Bank Group income. Expatriates and U.S. permanent residents do not incur U.S. income tax liability and are thus not eligible for this benefit.
Financial Assistance: The World Bank Group offers financial assistance programs, including a two-year interest-free settling-in loan to those who relocate upon appointment.
Timeline
– March 16-April 5, 2016: Application Process
– April 2016:
Review of applications against eligibility criteria.
Status update to all candidates.
– April 13-20, 2016: Online logical reasoning and behavioral assessment for candidates meeting the eligibility criteria (one week to complete, no extension possible).
– By April 30, 2016: Update to candidates on assessment results (passed or not passed, thus further considered or not).
– May through December 31, 2016:
Depending on business needs in recruitment streams, candidates are contacted for interviews/further testing.
Candidates who are not selected by a particular business unit can be considered by another business unit in the same recruitment stream.
Decisions and offers communicated.
Status updates to all candidates.
Starting date on the job.
– February 2017: New WBG AP cohort starts development curriculum.
For More Information:
Visit the Official Webpage of the World Bank Group Analyst Program 2016