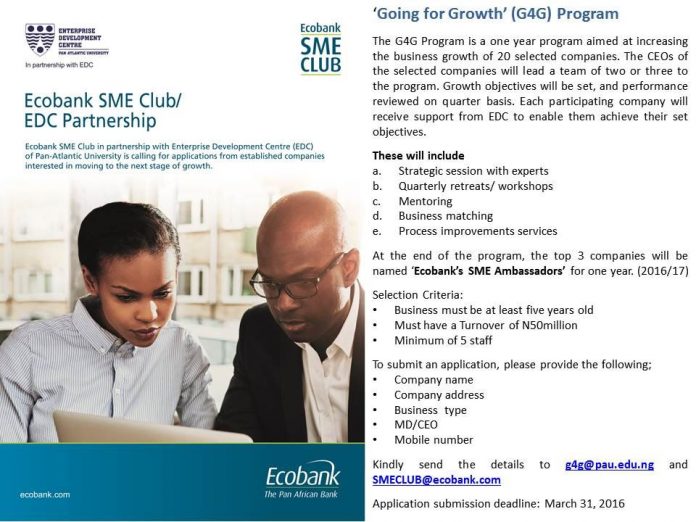 Submission Deadline: March 31st 2016
The ECOBank G4G Program is a one year program aimed at increasing the growth of 20 selected companies. The CEOs of the elected companies will lead a team of two or three to the program. Growth objectives will be set, and performance reviewed on quarter basis.
Each participating company will receive support from EDC to enable them achieve their set objectives.
These will include:
Strategic session with experts
Quarterly retreats/workshops
Mentoring
Business Matching
Process Improvements Services
At the end of the program, the top 3 companies will be named " Ecobank's SME Ambassadors'" for one year. (2016/2017)
Selection Criteria
Business must be at least five years old
Must have a Turnover of N50million
Minimum of 5 staff
To submit an application, pleas provide the following:
For More Information:
Visit the Official Webpage of the ECOBank Enterprise Development Centre Going for Growth Program