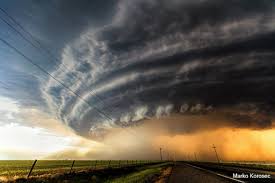 Application Deadline: 30 June 2016
WMO is holding a photo competition for its 2017 calendar. The theme is "Understanding Clouds" – which is also the theme of World Meteorological Day on 23 March 2017.
"Understanding Clouds" celebrates the new International Cloud Atlas, which has its roots in the 19th century and was last updated in 1987. WMO is now undertaking a major revision of the Atlas. The aim is to produce a user-friendly, digital-based product which is an authoritative, comprehensive and up to date source of reference for both meteorologists and cloud enthusiasts around the world. It will also include new types of cloud.
Submission Guideline:

All photos must be a minimum size of 2500 x 3500 pixels.
All photos must be submitted in JPEG or TIFF format (with little compression to preserve image quality.
Black and white photographs as well as coloured photographs will be accepted.
All photos must be clearly captioned, including a title, a location and the date of the photograph.
Judging Criteria
Entries will narrowed down to a shortlist by a WMO panel of experts in meteorology as well as experienced professional photographers. Entries will be judged on:
Technical quality, clarity, and composition
Visual impact
Novelty and flair for the unexpected
Benefits:
Winning entries will feature in the 2017 WMO calendar, showcase on the WMO website, Flickr gallery, Instagram page and be displayed on the WMO Facebook Timeline
How to Enter:
Take a striking photo of a cloud or clouds that meets our submission guidelines. There are some amazing ones out there!
Read our Terms & conditions.
Fill out the mandatory online Entry Form and attach your photo. Don't forget a short explanatory caption and location for your image!
The deadline for entry is 30 June 2016. Results will be announced before 15 September 2016.
No cash prize will be offered to winners of the photo contest.
For More Information:
Visit the Official Webpage of the World Meteorological Photography Competition 2017