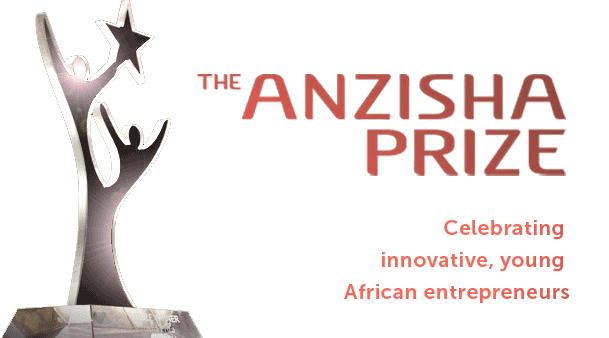 Application Deadline: April 1st 2014
Entries are now open for the Anzisha Prize – Africa's premier award for the continent's best young entrepreneurs.
The Anzisha Prize is the premier award for African entrepreneurs aged 15-22 who have developed and implemented innovative businesses or social ventures. Finalists travel to South Africa and share in over $75,000 in cash awards, as well as access to lifelong mentorship and support.
The Anzisha Prize is hosted by the African Leadership Academy (ALA) in partnership with The MasterCard Foundation, the Anzisha Prize celebrates initiative and innovation. It identifies exceptional young entrepreneurs who are blazing a trail of startup success and providing shining examples for others follow

Eligibility:
You must be between the ages of 15 and 22 years old.
Your business or project must be up and running. The Anzisha Prize is not for great ideas or business plans – you must have already started, and be able to prove it!
Your business, invention or social project can be in any field or industry (science and technology, civil society, arts and culture, sports, etc.). Any kind of venture is welcome to apply.
Groups or teams can apply (for example, maybe you have 2 or 3 co-founders who started your business or project together), however you must choose one person to apply for the prize, on behalf of the group. This individual must be one of the founding members.
Worth:
$75,000 in cash awards, as well as access to lifelong mentorship and support.
In addition to the cash prizes, the finalists are also flown to South Africa for a powerful one-week entrepreneurship program taught by ALA's renowned Entrepreneurial Leadership faculty, culminating in an awards ceremony that crowns the grand prize winners.
IMPORTANT DATES
1 March 2014: Early Bird applications reviewed.
1 April 2014: Application Deadline.
May/June 2014: Semi-finalist due diligence visits and and final selection.
July 2014: Anzisha Prize Finalists  for 2014 announced.
September 2014: Anzisha Prize Week & Awards Ceremony.
Apply Now for the 2014 Anzisha Prize for Young African Entrepreneurs
For More Information:
Visit the Official Webpage of the Anzisha Prize for young African Entrepreneurs