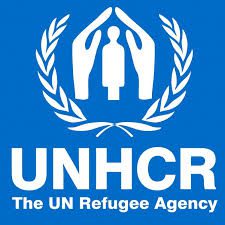 Deadline: Ongoing/Rolling Basis
The Capacity Building Initiative (CBI) is a recruitment and conversion program geared to attract mid-career level professionals with expertise and working experience in functional areas where the organization wants to enhance its internal capacity to meet the operational requirements.
Selected candidates will join the programme at levels P2, P3, P4, or P5, depending on their experience and academic achievement, on a cohort program, and will be assigned to their posts after having completed a comprehensive induction and orientation program in early 2015. The CBI is open to both external and internal applicants.
Eligibility
Applicants will need to fulfill the following minimum requirements:
Advanced university degree, at least a Bachelor's degree from an accredited institution;
At least 4 years of relevant work experience in the respective functional area of specialization or expertise according to the vacancy announcement;
Excellent knowledge of English and at least one other UN language (Arabic, Chinese, French, Russian and Spanish). Additional languages are an asset;
Ability to work in a multicultural team;
Willingness to serve in conflict zones, deep field locations;
Willingness to rotate every few years.
Selection Process
Applicants, including UNHCR staff members, will be screened based on technical, written and on-line psychometric assessments, as appropriate.
Screened-in candidates will be subject to an interview conducted by DHRM, with representation from appropriate Divisions and Bureaux.
Those selected will form the CBI cohort and will be placed in their posts following successful completion of a comprehensive UNHCR orientation and Induction.
Career Opportunities
Candidates are invited to apply to the following CBI profiles:
Vacancies for specific functions and positions:
Offer of employment
External applicants recruited to a position through the CBI will be offered an initial temporary appointment, usually for six months, or an initial one-year fixed term contract.
Appointment as a CBI cohort member will be subject to satisfactory medical examination; verification of references; and certification of valid diplomas.
All selected candidates must accept the offer within two weeks of notification.
E-mail: [email protected]
Apply Now for the UNHCR Capacity Building Initiative