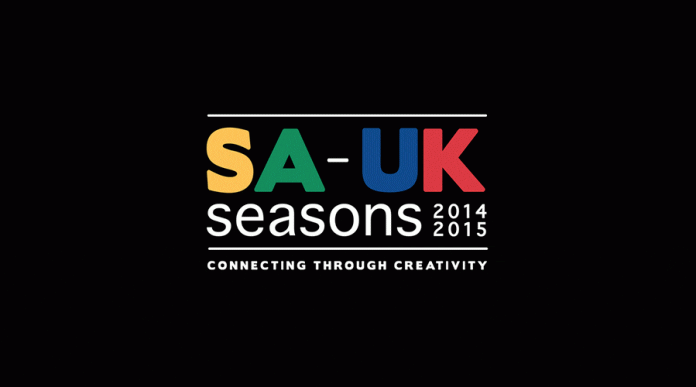 Deadline for submissions is on 23 November 2014
What: Showcase opportunities, collaborations, skills transfer and capacity development.
Whom: Artists, arts practitioners, arts administrators, arts organisations and audiences interested in the arts.
Duration: The Seasons will run from April 2014 to December 2015.

Fields: Visual arts, theatre, dance, cinema, literature, music, creative economy, skills development.
The Seasons is a multifaceted bilateral collaboration between South Africa and the United Kingdom, with a particular focus on
artistic exchange programmes.
In March 2014, the South African Department of Arts and Culture and the British High Commission to South Africa, on behalf of the British Council, launched the SA-UK Seasons 2014 & 2015, a collaboration that will see the two countries engage in creative programmes as a channel to further strengthen cultural relations between the two nations.
The SA-UK Seasons is composed of four streams:
Joint projects which are approved by the Joint Organising Committee (JOC) and receive assistance grants from the JOC fund
Projects endorsed by the JOC without funding
Work initiated, managed and funded by the Department of Arts and Culture (DAC) and implemented by the SA Seasons' team (SA Season in the UK)
Work initiated, managed and funded by the British Council and implemented by the British Council Connect ZA team (Connect ZA)
Benefits:
The Seasons will create a platform for the arts communities in SA and UK to cooperate and collaborate on various aspects relating the to the arts.
Successful applicants of the Open Call will receive grants that will aid in this collaboration.
Besides funding, the Seasons envisage a process of learning and sharing between both the SA and UK arts communities
Objectives of the Season:
To promote people-to-people contact, institutional collaboration and programmes that will have the potential for long-term impact and sustainability
To connect new generations of creative professionals and audiences in SA and the UK
To foster skills transfer and development, sharing expertise and innovation in developing the creative careers of young people
To promote the growth and sustainability of the sector including a strong emphasis on audience development, economic growth and market access
To showcase and promote SA and UK arts and culture that will present work that challenges and updates perceptions of contemporary culture and creativity in both countries
To promote and showcase the inclusion of professionals and emerging artists with disability by building on the rich legacy of working in the performing, visual and creative arts in the UK and SA
Apply Now for the South Africa-United Kingdom Seasons
For More Information:
Visit the Official Webpage of the South Africa United Kingdom Seasons 2014/2015