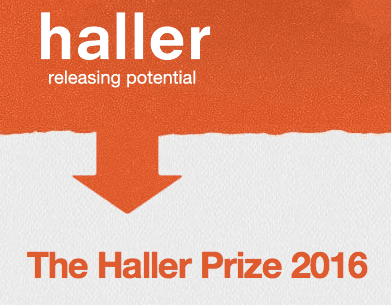 Application Deadline:24.00hrs. GMT on Friday 16th September 2016
"How best can digital technology empower development in sub-Saharan Africa? And where are the challenges?"
Are you a sub Saharan African national? Are you resident in the region? Do you have views on development that you would like to share? Are you particularly interested in how technology can empower people? Are you an investigative journalist or interested in pursuing a career in this field?
Did you answer "yes" to all or some of the above? If so, you are encouraged to submit an application for the 2016 Haller Prize for Development Journalism.

The Haller Prize for Development Journalism was created in order to promote African-led discussions around development. The continent is changing and as issues facing the developing world grow more complex, journalism has become a critical medium in which to throw light on them and chronicle real change.
The Haller Prize will be awarded to a writer able to explore insightfully the challenges and opportunities of digital technology in the development sector. There will be 3 winners (1st, 2nd and 3rd place) and the successful entries will offer unique interpretations; either shedding light on sector failings or offering comment on best practice.
Requirements:
The Prize is open to all sub-Saharan African nationals who are resident in the region and will be awarded for a piece of original, previously unpublished written work up to 1000 words in length.
To date, the prize winners have gone on to write articles for the UN; have been shortlisted for Thomson Reuters awards; and been invited to attend African Development Bank conventions on climate change.
Prizes;
1st Prize GBP 3000,
2nd Prize GBP 1000 and
3rd Prize GBP 500
The Prizewinners will be announced on Thursday 17th November 2016 through a virtual Prize ceremony here on our website.
Application Procedure:
Entries must be received by 24.00hrs. GMT on Friday 16th September 2016 and will be judged by an independent panel of international repute.
To apply, and for more information, please email [email protected]
For More Information:
Visit the Official Webpage of the Haller Prize 2016 Award for Excellence in Development Journalism