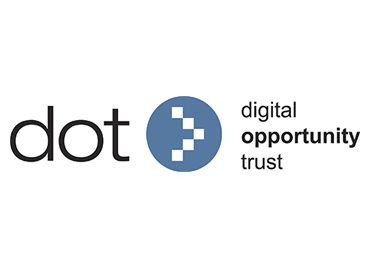 Application Deadline: Monday July 31, 2016
Digital Opportunity Trust (DOT) is a leading international social enterprise headquartered in Ottawa, Canada with local operations around the globe including Tanzania. Harnessing the power of youth, DOT transforms young people into leaders of change as they facilitate technology, business, and entrepreneurial learning experiences to people in their own communities.
DOT's unique youth­led programs empower people living in communities that are developing, in transition, or under stress with the confidence to use technology for entrepreneurial, community, educational, and personal development.
Launched in 2002, DOT has mobilized the talent and energy of over 4,500 Interns worldwide, a powerful force for change. The impact of DOT's programs has reached over 800,000 people in communities and schools around the world, helping them to develop both an entrepreneurial spirit and technology and business skills that will last a lifetime.

Requirements:
DOT Tanzania is inviting youth within the age group of 18 and 29 to participate in social enterprise business competition.
The first 10 winners will get a chance to work with youth from other countries in the DOT global network including Rwanda, Kenya and others at DOT's global Unconference that will be held in Kigali, Rwanda.
Benefits
DOT Tanzania will cover expenses for all 10 youths for the trip to Rwanda, this will include flight tickets, meals and accommodation.
There will be various prizes for top winners in the global competition, this will include seed capital, mentorship and network to other social entrepreneurs.
How to apply
Step 1: Take time to research what a social business or social enterprise is, so as to clarify your business idea.
Step 2: Write concept note with information about your business idea. Make sure that your answer the following questions; 1. What is the social challenge/problem that your business intends to solve? 2. Who are your potential customers/clients? 3. How will you generate revenues? 4. How will you ensure that your business is sustainable? 5. What resources do you need to start your business? 5. What are the impacts that your idea/intervention will bring about?
Step 3: Send your concept note and additional information (if any) to tanzania@dotrust.org by Monday July 31, 2016.Use the subject "DOT Social Enterprise Competition".
In case you don't hear back from DOT beyond Friday August 12, 2016, then consider your application not successful
For More Information:
Visit the Official Webpage of the DOT Social Enterprise Competition