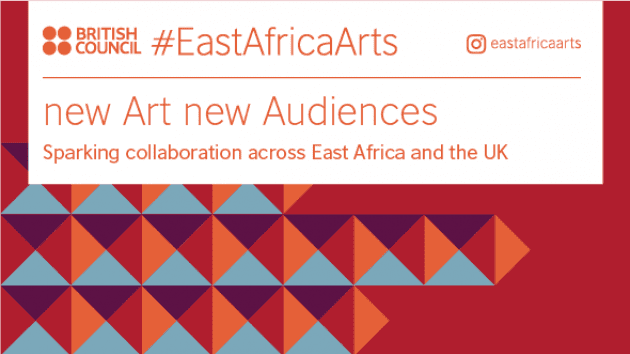 Application Deadline: 31st July 2016
East Africa Arts is the British Council's framework for working between Kenya, Uganda, Tanzania, Rwanda, Ethiopia and the UK. The programme: connects new audiences to new art, shares skills of creatives, and ignites partnerships between the creative sectors of the UK and East Africa.
An annual open call for cultural partners across Ethiopia, Kenya, Uganda, Tanzania, Rwanda and the UK to create new art to showcase to new audiences in the UK and East Africa.
The programme has three core sections:
new Art, new Audiences: 'nAnA'
Creative Hustles

Skills and networking
Creative Hustles are skills and networking events, taking place across East Africa. Creative Hustles share cultural skills and knowledge, and give access to the creative sector for 18-35 year olds.

Creative Hustles

Sparking Collaboration Across East Africa and the UK

Connect East Africa is an East African mobility programme, co-produced by British Council, DOEN Foundation and Lambent Foundation.  Artists and cultural practitioners, across art forms, will be able to apply for a travel grant to participate in an event  in East Africa, that has a collaborative, research or skills based outcome.
British Council's East Africa Arts programme invites you to submit an expression of interest for new Art new Audiences.
new Art new Audiences (nAnA) details:
There is no theme for nAnA, only the objective to produce new art, which connects to new audiences;
• Minimum one UK and two East African countries to be involved in the project;
• Project administrated by one East African or UK partner;
• Target audience for nAnA is 18 – 35 year olds;
• Projects can be match funded;
• Minimum and maximum grant allocation is £2,000 – £20,000;
• 3 -5 projects will be selected for nAnA 2016/17.
For full nAnA details and an application form please contact: [email protected]
For More Information:
Visit the Official Webpage of the British Council's East Africa Arts Programme 2016