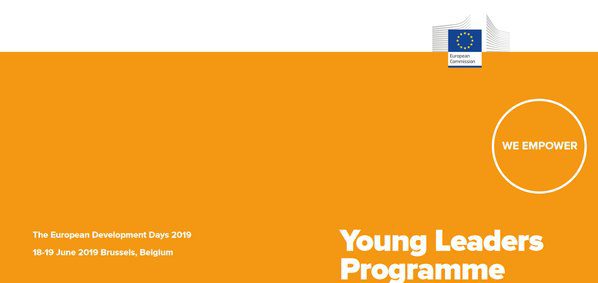 Application Deadline: Sunday 24 March at 1:00 PM CET
The European Development Days 2019 (EDD 2019) will take place on 18-19 June 2019 at Tour & Taxis in Brussels, Belgium.
EDD 2019 Young Leaders Programme
Is inequality an issue that impacts you deeply and which you are working to bring to light and to reduce? Do you want to share your vision of the future with other influential development actors? The time has come to make your voice heard: Apply for the Young Leaders Programme and grab the chance to be invited to Brussels to share your ideas!

Organised by the European Commission, the European Development Days (EDD) bring the development community together each year to share ideas and experiences in ways that inspire new partnerships and innovative solutions to the world's most pressing challenges.
Requirements:
The European Commission is inviting young people from around the world to play an active role in this year's EDD. We are looking for 15 extraordinary young people aged 21-26 who can represent the powerful impact that youth are having in the development field.
The Young Leaders Programme will consist of a 10-day visit to Brussels, where Young Leaders will meet EU experts and stakeholders and play a leading role in the EDD Programme, which will include speaking in various session alongside global leaders.
Themes and Topics
Under the main thread of 'Addressing inequalities: Building a world which leaves no one behind' the EDD 2019 agenda will be framed around three major themes: Why inequalities matter for sustainable development, Understanding the structural causes of inequalities and Working better together through more effective policies to address inequalities.
The EDD Young Leaders Programme has become an integral component of the EDD, capturing the hearts and attention of fellow speakers, stakeholders and the media. This year will be no exception.
Following the success of the previous editions, EDD 2019 will continue to host the Young Leaders Programme, inviting 15 exceptional youth representatives to speak at the high-level panels of the forum and bring fresh perspectives from the new generation.
The selection of the Young Leaders will be based on their expertise and leadership of one of the EDD 2019 topics.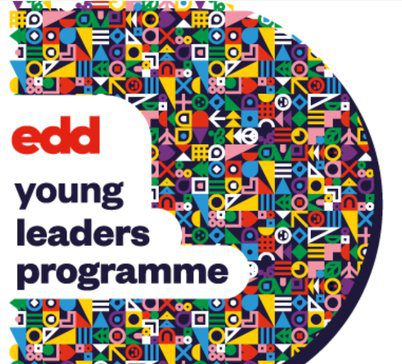 Carbon Offset
Gathering 8000 people, the EDD engender a considerable ecological footprint. This year, once again, the EDD largely compensated this through the financing of specific projects, which amounted to a contribution in the reduction of emissions of around 9000 metric tons. This was achieved through each session and stand organiser contributing to one project amongst four selected ones.
EDD Global Village
The EDD Global Village features stands that showcase successful projects and ground-breaking reports from around the world. The village will be the focal point of the EDD 2019 and will serve as a crossroads for interaction, innovation and networking among participants.
Apply Now for the EDD 2019 Young Leaders Programme

For More Information:
Visit the Official Webpage of the EDD 2019 Young Leaders Programme