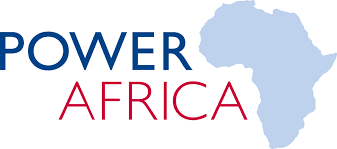 Application Deadline: June 8th 2016
Power Africa is a broad U.S. Government initiative to drive growth by increasing access to reliable, affordable, and sustainable power and helping to ensure responsible, transparent and effective management of energy resources.  Working with public and private sector partners, this initiative will achieve these results:
Increasing electricity generation;
Increasing electricity access — with a focus on both on-grid and off-grid or micro-grid solutions;
Increasing cross-border energy trade; and,
Ensuring responsible and transparent management of energy resources
USADF believes its greatest contribution to Power Africa is increasing energy access to underserved communities in the target countries and mobilizing capital for African energy entrepreneurs. In 2014, we launched the Off-Grid Energy Challenge to promote innovative and sustainable ways to deliver reliable energy to underserved communities.
The Off-Grid Energy Challenge awards grants of up to $100,000 each to African companies and organizations providing off-grid solutions that deploy renewable resources and power local economic activities.  Challenge winners will have near-term solutions to power the needs of productive and commercial activities, including agriculture production and processing, off-farm businesses, and commercial enterprises.

For this phase of the Challenge in 2016, applicants must be located and have their
projects implemented in one of the following countries:
Eligibility Criteria:
USADF will consider proposals from 100% African owned and 100% African managed enterprises, associations or organizations.
Passports of owners and senior managers must be submitted with the applications.
The organizations must not be government owned or operated in any way.
Applicants may be developers of their own technology and/or may be acquiring and implementing technology developed elsewhere.
Applicants need to be legally registered in the project country, demonstrate the capacity to track and manage the project resources and operate in good standing with their local government
Categories of Applicants
1. African owned and African managed companies providing energy services that deliver energy to underserved, marginalized communities.
2. African owned and African managed companies providing/developing new technologies such as metering, payment collection, systems transmission, etc. which facilitate energy delivery to  underserved, marginalized communities.
3. African Community Associations, Cooperatives and Organizations that are securing energy for their own community members/stakeholders/constituents
APPLICATION PROCESS
All applicants are required to use the linked business proposal template.
The completed proposal template along with the required documentation should be submitted by email on or before June 8, 2016 to the appropriate email address for Ethiopia OR Kenya:
Proposals will only be accepted at the above email addresses for  each country.
General inquiries can be directed to
[email protected]
and will not be accepted at the other email addresses.
For More Information: