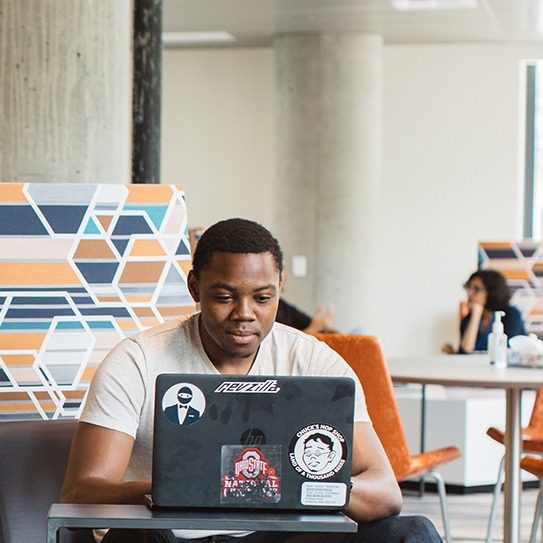 Application Deadline: Unspecified
As a Solutions Architect Intern, you will receive deep dive training in modern infrastructure design and management. Training opportunities will include comprehensive training programs, with opportunities to achieve industry-respected certifications. Throughout the placement, you will be exposed to relevant real-world challenges of different organizations.

If successful, you will design, evaluate and communicate reference technical solutions in partnership with veteran AWS Solutions Architects and AWS Account Managers. The ability to demonstrate measurable business value against the latest technology best practices and ability to reason about both high- and low-levels of architectural solutions is essential for a future career in IT.
Amazon is strongly committed to diversity within its community and especially welcomes applications from South African citizens who are members of designated groups who may contribute to Employment Equity within the workplace and broader based Black Economic Empowerment and the further diversification of ideas. The relevant laws and principles associated with Employment Equity and Black Economic Empowerment will be considered when appointing potential candidates.
Amazon requires that you submit a copy of either your identity document or your passport and any applicable work permit if you are a foreign national, along with an updated curriculum vitae.
Responsibilities:
· Prepare answers and designs for real-world technical questions and challenges in collaboration with Solutions Architects

· Shadow phone conversations and face to face meetings between Solutions Architects and AWS customers
· Produce a deliverable project for an AWS customer that involves building solutions in the AWS platform
BASIC QUALIFICATIONS
BASIC QUALIFICATIONS
· Currently working towards a degree in computer science or relevant subject
· Basic understanding of computing, storage, networking, scripting
· Passions for technology as demonstrated by your projects and interests
· Excellent communication and presentation skills

PREFERRED QUALIFICATIONS
PREFERRED QUALIFICATIONS
· Ownership of personal or educational technical projects
· Basic experience in Database, Developer Tools, Big Data, IoT areas
· Completion of one career pathway in AWS Educate
For More Information:
Visit the Official Webpage of the Amazon Solutions Architect Internship 2020