Application Deadline: 15 December 2016.
Australia Awards Scholarships are postgraduate scholarships that lead to an academic qualification from an Australian university. The objective of the Awards is to provide high quality education and training to talented Africans who will be in a position, on their return home, to make an important contribution to national or regional development.
Australia Awards Scholarships are currently being offered at Master degree level. Focus sectors reflect areas that have been identified as priorities by partner governments and in which Australia is recognised as having world-class expertise and experience.
Australia Awards aim to promote knowledge, education links and enduring ties between Australia and our neighbours through Australia's extensive scholarship programs. The initiative aims to build a new generation of global leaders with strong links to Australia.
Australia Awards are the flagship of the Australian development cooperation program and are an important component of Australia's investment in education. Scholarships have been an important component of the Australian Government's efforts to reduce poverty and achieve sustainable development since the 1950s. They offer long- and short-term study and professional development opportunities to citizens from developing countries around the globe. They aim to provide enhanced leadership, knowledge and technical skills to partner governments, tertiary institutions and strategic organisations that are driving sustainable development.
They aim to:
develop capacity and leadership skills so that recipients can contribute to development in their home countries
build people-to-people linkages at the individual, institutional and country levels.
The following countries are eligible for Scholarships:
Areas of Study:
Agriculture & Food Studies
Development & International Relations
Education
Health
Mining & Energy
Public Policy & Governance
Environment
Engineering
Social Sciences & Psychology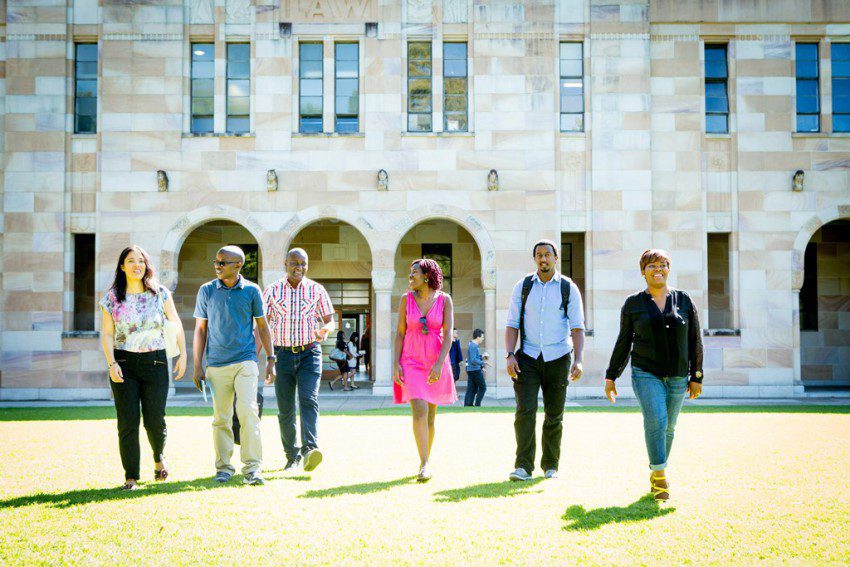 Eligibility Criteria
You must not be more than 50 years of age at the date of your application.
You must have at least three (3) years' relevant post graduate work experience. This work experience must be in a role relevant to your proposed field of study and to your employment organisation type (e.g. public sector applicants should demonstrate public sector work experience, and so on). Preference will be given to candidates with greater periods of experience.
You possess, as a minimum, a Bachelors degree (or the equivalent) from a recognised Institution of at least 4 years in length with at least a 3rd Class Pass.
Public sector candidates must comply with Government of your country regulations for government employees wishing to apply for scholarships
Public sector, private sector and civil society candidates must provide evidence of completion of the National Youth Service Corp (NYSC) (for Nigerian candidates- visit adsafrica.com.au for country specific requirements) when they apply.
You must not already hold, or be studying for, a Masters degree
You must be willing to make a formal commitment to return to your current employment following completion of the award
For More Information:
Visit the Official Webpage of the Australia Awards Masters Scholarships 2017/2018