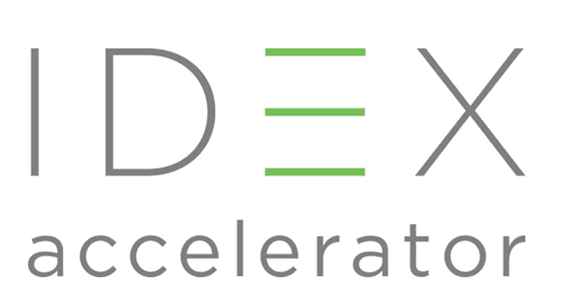 Application Deadline: September 30th 2017
IDEX is a six-month fellowship experience designed for aspiring social intrapreneurs who want to take control of their career path while helping to address society's most pressing problems. Every year IDEX accelerator runs two fellowship cycles, the first intake is in January and the second intake is in July.
Ideal Candidates
Are willing to embrace ambiguity head on, seek opportunities to learn and share your experiences with others.
Have the willingness and ability to quickly adapt and work in resource constrained environments – this means you don't complain if wifi goes down or power goes out for a few hours. 
Are seeking a self-directed fellowship experience where you are provided support and coaching but must also rely on your own creativity and grit to make the most out of your experience.
Thrive in a start-up environment.
Have had professional successes and failures that you've learned from and can apply to new situations.
Have a passion for social enterprise and improving quality of life for under-served or under-resourced communities.
Have a strong desire to engage in an intense professional development experience- this means you love to learn through people, experiences and self-reflection.
Are committed to make an equity investment of time, energy and capital into your own personal growth and professional development.
Have patience, empathy and a sense of humor- because laughter makes everything better.
Qualifications

Candidates must possess the minimum qualifications to be eligible for the IDEX Fellowship:
Have a Bachelor, Masters or Graduate Degree (in any field) prior to start of program
Ability to perform in a high pressure environment
Be proficient in English (both written and spoken)
Can obtain an India Business visa for a minimum of six months
Have a minimum of 1 to 3 years of professional work experience
Have excellent listening and communication skills (written and verbal)
Fellows Benefits:
Monthly stipend
Housing
Pre-departure Virtual Training
Monthly capacity building workshops
An advising program that pairs fellows with local resident mentors
A one-week Orientation in Bangalore, India to begin the fellowship
Professional development and personal support from a dedicated in-country program manager
Post-fellowship support and Alumni network opportunities
Pre-Departure Orientation 3 weeks (Online)
The IDEX Fellowship begins with three weeks of virtual training delivered by IDEX staff and alumni.  This orientation consists of virtual seminars, readings, and strategic deliverables to personally and professionally prepare you for your six month field experience.
Field Orientation 1 week (India)
Field Orientation is an intensive five day training and orientation event. Fellows will glean insight from professionals within India's social impact sector, as well as undertake workshops and engage with professionals and colleagues in order to gain deeper insight and knowledge of key aspects of social impact work.
Social Enterprise Placement 24 weeks (India)
For six months, fellows work with one of IDEX's partner enterprises as key staff member. Fellows work full-time with enterprises, interacting with customers, working hands-on with projects while building their proficiencies and grappling first-hand with the complex issues of working for a socially-minded enterprise.
Portfolio Project
As a tangible evidence of the skills gained during the fellowship, the fellows also undertake a portfolio project that explores the challenges and ideas related to any pertinent issues affecting society, social entrepreneurship and communities. These projects are external to a fellow's social enterprise placement and must be developed with a view to drive real action in conjunction with solving real issues.
Curriculum
In addition to full-time field placement, fellows will also undertake 24 weeks of custom developed curriculum modules that cover Managing Social Innovation, Advocacy & Outreach, Resource Mobilization and Impact Measurement. The IDEX Curriculum is self-paced and provides fellows with a baseline understanding of each focus area delivered through a combination of short-readings and curated content. Fellows can expect to commit approximately 4-5 hours a week on each curriculum modules for a minimum of 96 hours over the entire program.
Capacity Building Workshops
To accompany each curriculum module, fellows will particpate in four full-day capacity building workshops over the course of their fellowship led by Subject Matter Experts (SMEs) and Mentors-in-Residence who are seasoned professionals and thought leaders in their respective fields.
Reflection & Debriefing 1 Day (Bangalore, India)
The Reflection and Debriefing celebrates Fellows' completion of the Global Fellowship. Fellows who have successfully completed all program requirements will be provided with the opportunity to showcase their work and their achievements amongst their peers and IDEX staff.
Scholarship Available:
IDEX is a tuition-based fellowship program, however, through funding from generous
sponsors, IDEX is able to offer a limited number of partial scholarships to select
candidates for use towards program tuition. However, early birds will get preferred
payment plans.