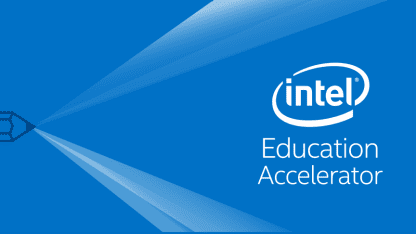 Application Deadline: May 22nd 2015
Intel Education and Intel Capital have launched the Intel Education Accelerator, a specialized accelerator program that provides education technology startups with the guidance and resources they need to deliver products that drive change, improvement and excellence in education.
Eligibility:

The Intel Education Accelerator is looking for companies that share Intel's dedication to delivering products that drive improvement and excellence in education in the K-12 and higher education markets, with special consideration for companies focused on data analytics and adaptive learning, and are willing to relocate to Silicon Valley for the length of the program.
If a company is looking to grow, has had some initial stage funding, and is working on a beta product or service, it's perfect for the Intel Education Accelerator.
Benefits
Located in the heart of Silicon Valley, the four-month Intel Education Accelerator program gives promising startups the opportunity to leverage Intel's brand, technology expertise, and global reach and relationships, as well as the opportunity to secure investments of up to $100,000 from Intel Capital.
Intel will work with the companies to determine their greatest needs, help them customize their business plan, and assist with product enhancement, customer introductions and global partnership opportunities. Other benefits include:
Work space at Intel's Innovation Lab partner, GSVlabs, a diverse community of founders and ideas set in a Silicon Valley campus with access to amenities and recreational perks
Amazing mentors, weekly reviews and expert speakers in education, technology and business
Access to education technology decision makers and partners based on Intel Education's relationships in more than 100 countries
Market insights based on Intel Education's experience in helping more than 15 million teachers successfully integrate new technologies into their classrooms
How to Apply:
Timeline:
Companies selected to participate in the Intel Education Accelerator will be notified in July 2015, and the names of the participating companies will be announced to the public in August 2015.
The program will begin in August 2015 and end with a demo day in the first week of December 2015.
For More Information:
Visit the Official Webpage of the Intel Education Accelerator