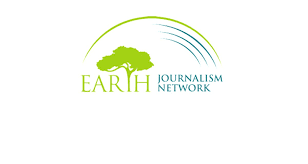 Application Deadline: December 23rd, 2016
The Internews Earth Journalism Network (EJN) has created the Biodiversity Media Grant Opportunity to support journalism networks and media organizations throughout the world in increasing the capacity of media to cover critical issues of conservation and biodiversity.
The 2017 round of EJN's Biodiversity Media Grant Opportunity is now open for applicants.
The Biodiversity Media Grant will support projects that:
Build the capacity of journalism networks and media organizations to report on biodiversity and conservation issues
Carry out biodiversity and/or conservation training activities for journalists
Build internal capacity
Organize local networks around these issues
Eligibility Requirements:
The Biodiversity Media Grant Opportunity is designed to support the awareness- or capacity-building around biodiversity and conservation, network building, content production around these issues, or creating digital or other media outlets. Applicants should note their affiliations with existing media organizations or provide detailed plans about how this project would facilitate the creation of a new network or organization.
As Internews is strictly a media development organization, please avoid any applications rooted in advocacy or political campaigning.
Although we will consider applications by NGOs or environmental groups looking to build the capacity of journalists to cover conservation issues, preference will be given to applications from or affiliated with professional journalists, media organizations, journalism schools and the like.
Funding Available:
This grant fund contains US$30,000, which we would ideally share among three projects.
The average grant size would therefore be US$10,000, with potentially a greater share of the total going to projects that demonstrate a critical need.
For More Information:
Visit the Official Webpage of the Internews Earth Journalism Network (EJN)  Biodiversity Media Grant 2017