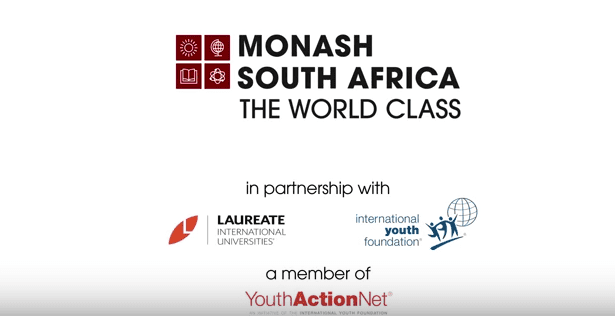 Application Deadline: 30th June 2016.
Across South Africa, young leaders are pioneering innovative solutions to urgent social and environmental challenges. These young visionaries represent a powerful force if given the opportunity to develop much-needed skills, access additional resources, and learn from and collaborate with one another to drive meaningful, dynamic, and measurable change.
To address these needs, Monash South Africa (MSA) launched MSA LEAD – Leading Entrepreneurs for African Development – in 2016, a fellowship program for young social entrepreneurs between the ages of 16-29 years old. The program is the result of a global partnership between MSA, the International Youth Foundation (IYF), and Laureate International Universities. Implemented by MSA, the program identifies and supports young social entrepreneurs across South Africa, while strengthening the regional youth social innovation sector as a whole.

Eligibility Requirements:
Applicant must be between 16 and 29 years old by December 31, 2016.
Applicant must be a legal resident, visa holder, or citizen of South Africa.
Applicant must be able to read, write, and speak English proficiently.
Applicant must be the founder or co-founder of a social venture based in South Africa, and must be currently involved in the activities of the venture.

a. A social venture is defined as a project, organization, or business that uses social impact as a defining guidepost.
b. Ventures can be non-profit, for-profit, or combine elements of both.
c. Ventures can be stand-alone organizations or operating within an existing organization.
d. Ventures can be legally registered or unregistered at the time of application.

Venture must be able to show at least six months of impact in the community by 30 June 2016.
Applicant must be available to participate in a one-week training in Johannesburg in late November/early December of 2016, and be willing to participate in one year of follow-up activities after the training.
Applicant must provide 2 references who are not family members or colleagues within their social venture.
Applications must be submitted online or by email to

[email protected]

by 30 June 2016.
Benefits:
Annually, MSA LEAD will recognise 10 youth-led projects that are positively impacting their communities.
Each of the winning projects receives $2000 to support their work.
Fellows also participate in advanced training during a weeklong workshop covering topics such as leadership development, project management, and communications, as well as ongoing learning and mentoring opportunities throughout the fellowship year.
Apply Now for the 2016 Monash South Africa (MSA) LEAD Fellowship Program 2016
For More Information:
Visit the Official Webpage of the Monash South Africa (MSA) LEAD Fellowship Program 2016