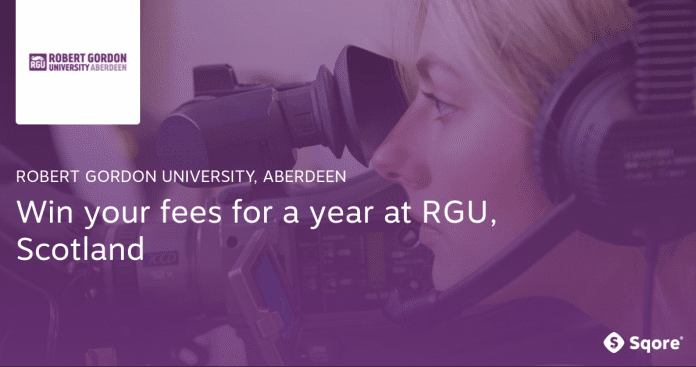 Application Deadline: June 7th 2017
Sponsored: Win tuition for a year at RGU, Scotland
Deadline Date: 17 June
Study area/Programmes of focus: arts, design and digital media.
Target audience: Someone looking to study abroad in 2017 for arts, design and digital media.
Situated in Aberdeen, on one of the most beautiful campuses in the UK, Robert Gordon University is offering the Vice Chancellor's Scholarship (full tuition fees for first year of study) for the following programmes:
● Architectural Technology

● Digital Media
● Three Dimensional Design
● Communication Design
Interested? All you need to do is to take our challenge and apply to Robert Gordon University.
Sign up today
!
Just complete the following steps to be eligible to win a full year's tuition at Robert Gordon University.
2. Apply to Robert Gordon University
For More Information:
Visit the Official Webpage of the Robert Gordon University Vice-Chancellor's Scholarship