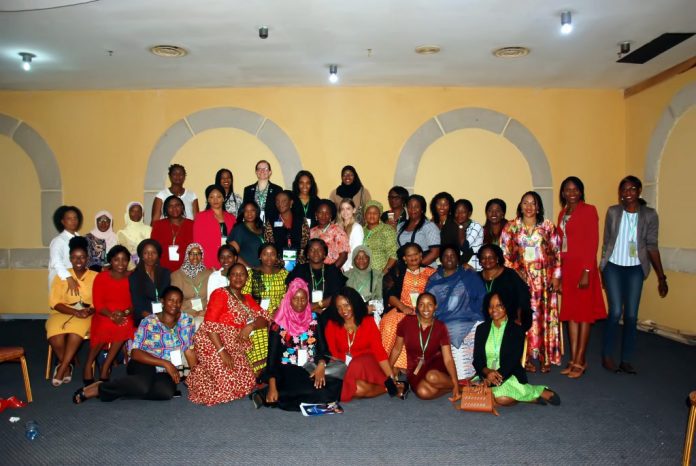 Application Deadline: March 2, 2019,
Africa is witnessing a growing interest in the space sector, however, there is no indication of growth in the number of women who are joining their male counterparts in the space industry. The gender gap is a concern for the few women who are active players in the industry.
In commemoration of the International Day of Women and Girls in Science, Space in Africa is calling on female students and young professionals in Africa to submit an essay to address the gender gap in the African space industry.
So, we want to hear from you! In 500 – 750 words, tell us how we can get more women in Africa to pursue a career in space science and technology: "What will it take to enhance the participation of women and girls in space in Africa?"

Evaluation:
The essay will be assessed based on the following:
Originality
Innovation and Creativity
Feasibility and relevance
Scalability
Clarity in writing and presentation
Impact on development and Potential impact on jobs.
Eligibility:
To be eligible for the essay contest, you must:
Prize:
The author of the winning essay will receive a scholarship (up to $USD500 to cover airfare from home country to Morocco) to attend the Global Conference on Space for Emerging Countries coming up in Marrakesh, Morocco between 24-26 April 2019.
The winning essay will be published on Space in Africa.
Top 10 finalists essays would be published in Springer's Southern Space Studies Series
Timeline:
The competition is open till March 2, 2019, and the winner will be announced on March 10, 2019. The competition will be judged by a high level panel of industry experts.
Submission:
The essay should be written in English.
The submission shall include the original essay in PDF, Doc or Docx format and a head-shot photo of the author. Note: Previously published essays, either shared online or offline, are not eligible for consideration.
The judges will consider only entries submitted via the essay submission form.
Visit the Official Webpage of the Space in Africa Essay Competition 2019