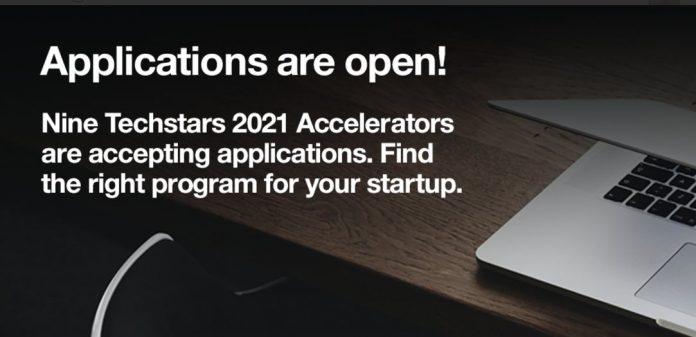 Application Deadline: October 11, 2020.
Starting today, nine Techstars accelerators open applications for programs that will take place in 2021 Term. These programs will take place during the first four months of the year. The list includes:
Applications for these programs will close on October 11, 2020.
These accelerators join these other Techstars programs currently accepting applications:

Benefits
Access to Techstars resources for life;
Acceleration in a 90-day Techstars mentorship-driven accelerator program with personal mentorship and office space;
Lifetime access to the Techstars worldwide network of entrepreneurs, including more than 10,000 mentors, 10,000 investors, 1,600 alumni companies, and over 200 staff members;
Access to over $400k of cash equivalent hosting, accounting, and legal support—plus other credits and perks worth more than $1M;
Demo Day exposure and other investor connections.
Historically, on average, Techstars companies go on to raise more than $2M of outside capital after the program.
Interested in joining one of our three-month accelerators to gain funding, mentorship and access to the Techstars worldwide network? Start your application today.
Want to connect with us before applying? Attend one of our upcoming Meet and Greet events to learn about each program or request private one-on-one office hoursto discuss your startup. 
For More Information:
Visit the Official Webpage of the Techstars Music Accelerator Program 2021