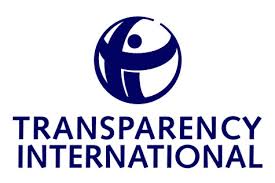 Application Deadline: 18 December 2013
Job Start Date – 01 Feb, 2014
Duration – 6 months
Location – TI-S, Berlin, Germany
The Transparency International Secretariat (TI-S) is seeking a highly motivated, pro-active intern to support its work in the Africa Department.
Main function: Assisting the Africa team in their work
Starting date: 1 February 2014
Duration: 6 months, full time
Department: Sub-Saharan Africa
Remuneration: EUR 450 (according to the German labour and social security law)
Location: Berlin, Germany
Key tasks:

Assisting with the implementation of a number of projects in the department, including the Advocacy and Legal Advice Centres, the Africa Regional Programme etc.
Assisting with the budget monitoring and financial reporting for on-going projects;
Assisting with preparations for the participation of delegates from National Chapters to attend a series of programme-related workshops in Sub-Saharan Africa (e.g. flight and hotel bookings, visa support );
Liaising with contact groups and National Chapters;
Assisting with the production of TI publications, by providing translation and/or proof reading of documents;
Monitoring international media for corruption related developments of interest to TI;
Assisting with small research tasks
Other various administrative tasks and support to the Africa department.
Knowledge, experience, interests and skills:
Academic background in political science / international relations / international development (other relevant fields will be considered);
Very good financial skills and financial reporting experience (required);
Excellent knowledge of MS Office applications including proven experience of working with Excel at an advanced level (required);
Excellent knowledge of English and French (written and spoken) (required);
Some knowledge of, and considerable interest in, the work of TI and the field of anti-corruption;
Knowledge of, or proven interest in, the Sub-Saharan Africa region;
Adaptable and flexible personality, good time management skills, able to handle multiple tasks and workloads, ability to prioritise own work;
Demonstrated interpersonal skills and effective communication abilities, good team player;
Some prior office experience very desirable.
How to apply
To apply for this internship please send a maximum one page cover letter and a maximum two page CV, preferably by email, to
[email protected] clearly indicating in the subject line "Internship in the Africa Department"
The closing date for applications is Wednesday 18 December 2013.
Kindly note that a valid work permit for Germany is required and that interns must take out their own health insurance before starting the internship. Persons already registered as residents in Germany must submit a new Tax Identification Number. Students of the German universities must submit a confirmation of enrolment.
We thank all applicants for their interest in this internship. Please note only short-listed candidates will be contacted.
For More Information:
Visit the Official Webpage of the Transparency International Secretariat