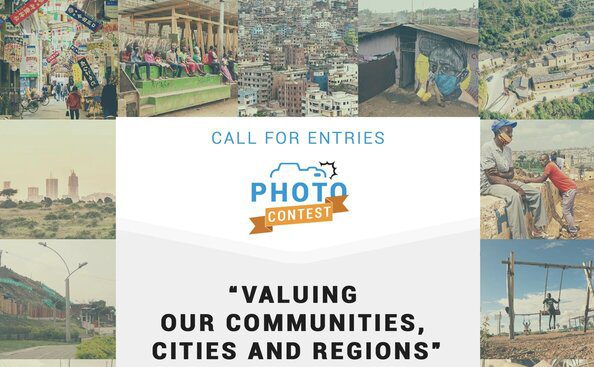 Application Deadline: March 31st 2021
UN-Habitat and the Laboratory of Architecture and Environmental Design (LaCoMoFa) of Biskra University invite young photographers and students from all over the world to submit images documenting their communities' contributions to improving the quality of life in  cities and highlighting the connections between urban and rural areas and the links between cities and their regions.
Requirements
Based on the World Cities Day 2020 Key Messages on Valuing our Communities and Cities, the photo competition has five thematic categories open for photos submissions.
Participants can enter in one of the five thematic areas. Some examples for potential subjects that exemplify the thematic category are provided below (see Annex).
Participants are allowed five entries (maximum five photos are expected per submission, therefore up to 5 photos if submitting five entries).
Share with us the story behind your photo. Submitted photos should be accompanied with a caption of no more than 100 words (English, French or Spanish). Please consider the following guiding questions for your caption:

How this photo reflects the community contribution to the city and region social-cultural values, economic values, environmental values, innovation values and/or communities' actions in cities and regions?
How the communities and/or places in this photo are connected to surrounding regions and nearby rural communities and areas?
How the communities and/or places in this photo are fundamental to local and community responses in the face of social-cultural, environmental and economic challenges (e.g. Covid-19, climate and inequality).

Specify the thematic entry and state the location and date of where and when the photograph was taken.
Participants from all over the world are encouraged.
Images should be submitted in JPEG or TIFF in high resolution (900 px wide, 72 dpi).
Participant will receive an email confirming reception.
How to Participate?

Send a high-resolution photo (s) and the story behind it to 

[email protected]

 and cc [email protected] together with your full name and contact information. Use the email subject line "Valuing our communities photo competition".
You can also submit your photos by filling out this Photo Contest Entry Form.
For More Information:
Visit the Official Webpage of the UN-Habitat/LaCoMoFa Youth Photography Competition 2021