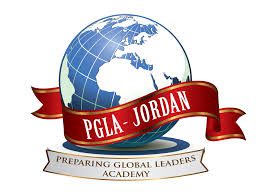 Application Deadline: 10 September 2014
Preparing Global Leaders Academy
(03-10 October, 2014 – Amman, Jordan)
Preparing Global Leaders Academy (PGLA) is a premiere international educational program for the best students and young professionals around the world.
The Preparing Global Leaders Academy is a one week program taking place in Amman, Jordan. Participants will benefit academically and socially as they will work closely with other young leaders from around the world and build everlasting relationships.
Delegates will also witness the ancient beauty of Jordan including the Baptism site, Petra (named as one of the Seven Wonders of the World), The Dead Sea (the lowest point on earth and home of the world's largest natural spa), as well as many other of Jordan's attractions both natural and manmade.
Scholarships and Program Cost
The full cost of the program is $900 covering tuition fee, transportation, accommodation and meals.
All participants are responsible for travel arrangements and associated insurance and VISA costs (if needed) to Amman, Jordan. There are also a range of scholarships available.
Application Deadlines
Priority deadline: 01 September 2014
Final deadline: 10 September 2014
Application Form
A completed application form  is necessary to register for the Preparing Global Leaders Academy.
A confirmation letter to all applicants will be sent by e-mail upon acceptance of the application.
All applicants will additionally be informed by e-mail on the decision of PGLA admission board.
This decision will be final and cannot be appealed upon delivery.
Documents:
Application form
Passport photo (jPEG format)
CV (recommended)
Letter of Support (optional)
A completed application form with all support documents (optional documents are not required) should be sent to e-mail: [email protected] with a subject title: PGLA October 2014 Application Form.
Please note that admission to the academy is made on a rolling basis, therefore, earlier applications will receive priority consideration. Should you have additional queries regarding the admission process or any other concerns related to PGLA October 2014, do not hesitate to contact us via email: [email protected].
For More Information:
Visit the Official Webpage of the Preparing Global Leaders Academy