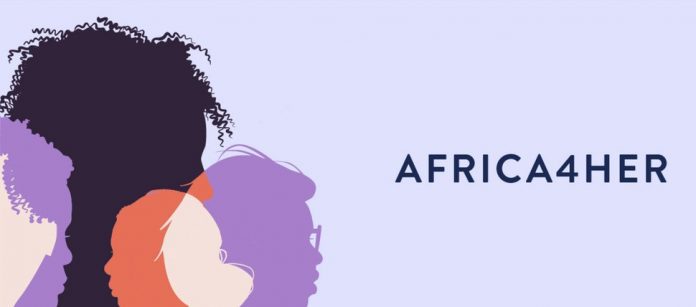 Application Deadline: Ongoing
When women succeed, we all succeed. By investing in women's education, workplace equality, and women's physical and emotional health, you're investing in the future. That's because as women grow, their families, communities, and countries grow with them.
Together, let's stand up for women's health. This year, Africa4Her 2020 is dedicated to supporting the health of all women and girls. Women's health is more than just a single condition – it encompasses physical, emotional, and mental health. Throughout Africa4Her, you'll learn about five of the most prevalent women's health issues across sub-Saharan Africa and how we can all advocate for women's health in our communities!
Strong, healthy women make for a strong, healthy future. Take the courses below to join Africa4Her and make a stand for women's health today.

Take the Courses
Take these courses to learn more about the unique issues that impact women's health, the importance of accurate health information, and the steps we can all take to stand up for women's health.
Understanding the Rights of Women and Girls
Learn about the unique educational, economic, and social barriers facing women and girls, and the practical steps needed to alleviate these barriers.
Effective Communication for Healthy Outcomes
Accurate health information — crafting the message, prioritizing audiences, and creating a health communications awareness campaign — leads to healthy communities.
For More Information:

Visit the Official Webpage of the YALI Africa4Her Online Course on Women's Health