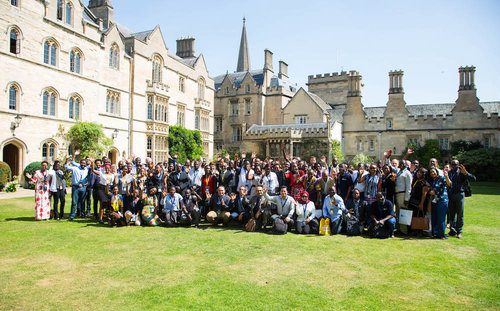 Application Deadline: Monday, July 15, 2019
The AAS Affiliates Programme seeks early and mid-career scientists who demonstrate excellence in their development and application of science in Africa. These individuals become Affiliates of The AAS for a period of five years during which they receive individualised professional development support and join a wider community of science leaders on the African continent.
Requirements
Must be an African national
Must have obtained their PhD in the last 10 years
Must have substantial postdoctoral research experience
Must be aged 40 years and below by the 31st December of that year. Individual considerations will be made for female candidates above 40 years who have had career interruptions
Must be residing in or affiliated with an African higher education or research institution
Female candidates and candidates from under-represented disciplines and countries are especially encouraged to apply.

Benefits:

You will be recognised for your scientific excellence as an Affiliate of The AAS alongside
The AAS Fellows
You will receive individualised professional development planning support You will be enrolled into The AAS Mentorship Scheme during the five years You will benefit from a range of career development activities including but not limited to grant writing, publishing, science communication, ethical conduct of research, intellectual property issues, collaborative research, scientific entrepreneurship, etc You will join a platform for networking and collaborating early and mid-career researchers regionally and globally You will benefit from other AAS opportunities as they become available.
For More Information:

Visit the Official Webpage of the AAS Affiliates Programme 2019