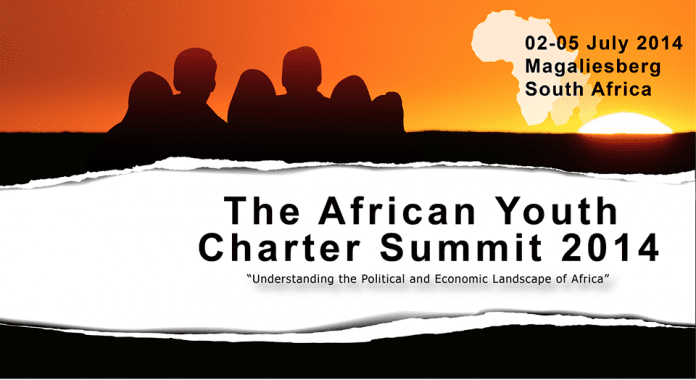 Application Deadline: May 31st 2014
Zayrah Africa, Development Agency, is officially inviting you to attend the Second African Youth Charter Summit. The African Youth Charter is the most comprehensive policy framework to empower African Youth.

Zayrah Africa, Development Agency, has committed itself in pushing the AU's continental Youth agenda by advocating for and inform its work by the African Youth Charter. There comes the African Youth Charter Summit. Last year, Youth came from 14 countries gathered in Tanzania and for the first summit and many personal commitments has payed off, as Kenya is having one of the most successful case study in youth empowerment, with aid of youth organizations such as Change Mind Change Future, whose leaders were present at the 
AYCS 
2013.
AYCS 2014 Objectives:
Exploring the political and economic structures of the African Union

Providing better understanding of the contours of the elaboration, provisions and the implication of the existence of the African Youth Charter,

Engaging discussion on the responsibilities inflicted to them by the charter,

Providing exposure to youth on relevant information on the economic and political landscapes of Africa,

Developing upon the delegates (new) leadership skills that can break ground for the ratification or the better implementation of the African Youth Charter,

Obtaining strong commitment from and young people to popularize the AYC and alignment of delegates' their organizational policies with the African Youth Charter,

Strengthening personal and working networks among African Youth to flourish brainstorming with each other on ideas that can make partnerships and networking relationships fruitful and sharing opportunities about the charter for better implementation.
AYCS 2014 theme : "Understanding the Economic and Political Landscape of Africa" 

 Who can attend the AYCS 2014?
AYCS 2014 expects to host Youth from all African countries and including those in the Diaspora, with the following profile:
Individual change agents in community development work,

Youth activists, advocates or scholars,

Y

oung professionals in private and governmental structures,

Youth-friendly organizations representatives,

African Union (Youth Division) officials, 

African Union Structures/organs,

Regionals bodies and organizations, such as SADC, Southern African Trust, etc.
When and where?
AYCS 2014 is a four-day conference, July 02-05, 2014 in Magaliesberg, South Africa.
For More Information:
Visit the Official Webpage of the African Youth Charter Summit 2014