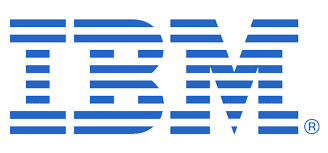 Country:

ZA

State:

GAUTENG

City:

JOHANNESBURG

Category:

Other

Required Education:

Bachelor's Degree

Position Type:

Intern

Employment Type:

Full-Time

Contract Type:

Internship

Req ID:

193018BR
IBM South Africa is looking for new graduates interested in acquiring fundamental knowledge and skills within Global Business Services (GBS) in Cognitive Process Transformation Group.
After selection, as new graduate you will learn on the world-shaping technologies innovative solutions which are at the heart of every business.
Welcome to the Cognitive Era : Every so often, we witness a transformation that truly changes the world. Cognitive Computing is ushering in that change by out-thinking some of the world's most complex problems in energy and utilities, retail, insurance and more.
Join IBM's Watson group and become part of a team of thinkers and doers who help cities become smarter and businesses transform how they serve their customers. There is no better place to launch or further your career. You will be a member of the most diverse team you can think of, which is sometimes spread over the globe.
As a member of our team the successful candidate will get to work hands-on on the greatest and latest of IoT, Machine Learning, Robotics, Augmented Intelligence and Big Data technologies and more to address challenging business problems across industries.
You will be able to take over responsibility consulting clients to improve their value chain and to prepare them to future challenges, by improving their processes and applications.
You will grant client success along the entire application life cycle, starting defining the requirements, designing, implementing, testing and deploying the solution.

IBM require:
Technical Bachelor's or Master degree (Mathematics, Computer science, Information Technology, Engineering, Economics, Statistics, Philosophy, Life Sciences)southafrica12
– Experience in developing code
– Base knowledge of Java Enterprise Edition, Python, Eclipse and Cloud platforms
– Passion for leveraging technology to create enterprise wide solutions
– Good interpersonal skills, high flexibility, autonomy and problem solving skills
– Fluent English
Required Technical and Professional Expertise
IBM require:
Technical Bachelor's or Master degree (Mathematics, Computer science, Information Technology, Engineering, Economics, Statistics, Philosophy, Life Sciences)
Preferred Tech and Prof Experience
– Base knowledge of Java Enterprise Edition, Python and Cloud platforms
– Passion for leveraging technology to create enterprise wide solutions
– Good interpersonal skills, high flexibility, autonomy and problem solving skills
– Fluent English
For More Information:
Visit the Official Webpage of the IBM South Africa Graduate Program 2018