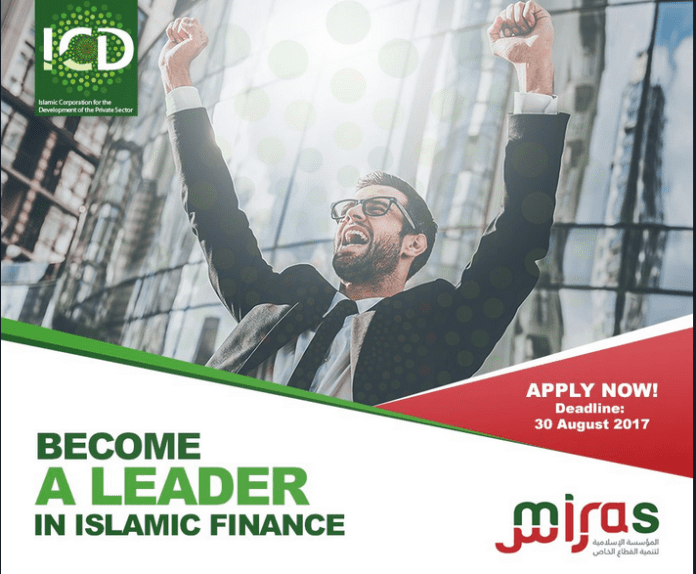 Application Deadline: August 31st 2017
ICD – Islamic Corporation for Development
Saudi Arabia – Jeddah
The Islamic Finance Talent Development Program (MIRAS) is a talent development program with the sole objective of building a pool of highly talented young Islamic Finance executives who are capable of leading the Islamic Finance Industry in the future.
Program Objectives & Methodology: The program is for 2 years and it provides the participants with on-the-job experience and exposure to the different aspects of Islamic Finance, upon which they are to build a career in Islamic finance. The program was designed to provide Islamic Finance experience through various methods of engagements which include:
Two On-the-Job rotational assignments, One Year Each.
Study for Master in Islamic Finance and Leadership Development, with IE Business School
Coaching and mentoring
Assessment and feedback
Program Eligibility:
Genuine proven passion for Islamic finance and development
MBA or equivalent in related field.
Minimium two years experience in finance, banking, and/or investment sector.
Not more than 33 years old.
Bilingual: Fluent in English and Arabic or French.
National and / or citizen of IDB Group member countries.
Excellent IT skills.
Strong leadership potential.