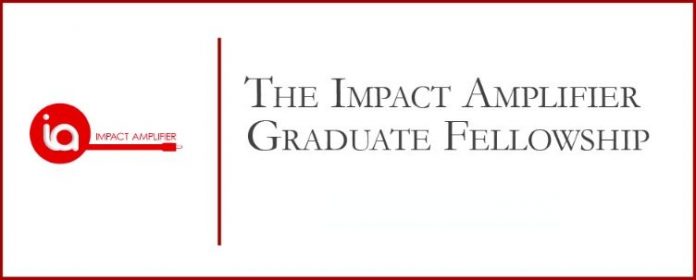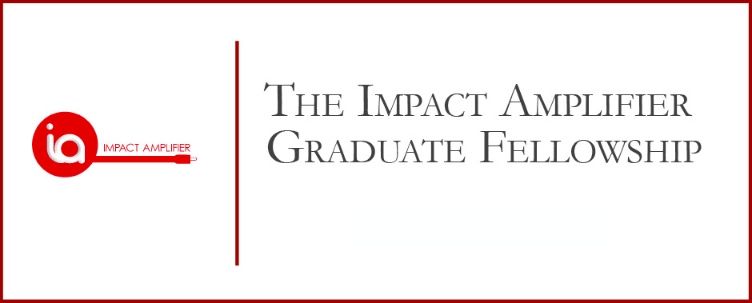 Application Deadline: Year Round
Impact Amplifier seeks energetic graduate students with demonstrated experience in business strategy and project implementation to join our Investment Readiness team for a period of three to six months on a full or part time basis. Based in Cape Town or Johannesburg, Fellows will independently drive the investment readiness of exciting, innovative, and socially impactful businesses throughout Southern Africa.
Impact Amplifier is an Investment Readiness and Capital Advisory firm, whose mission is to accelerate the growth and capital provision of high impact, innovative businesses in Africa.
Fellowship Benefits:
By working as part of the Impact Amplifier team,
Fellows are immersed in the dynamic and rapidly evolving field of impact investing. The program aims to provide participants with a keen awareness of how the industry functions both in general and in Southern Africa by offering:
Direct client interaction and project ownership
Exposure to different deals at varying stages
Responsibilities tailored to individual background and interests, including:
Provision of strategic and operational support to the businesses as part of the investment readiness phase
Support during all phases from deal origination to closure
Institutional consulting work (e.g. building acceleration models for government)
Valuable in-country experience
While the fellowship is unpaid, Impact Amplifier aims to ensure that Fellows' experience on our team is challenging, highly individualized, and well rounded.
Past Fellows have been involved in:
Piloting a social micro- franchise model•
Development of an innovative asset financing model for impact enterprises
Due diligence and deal sourcing for international impact investors
Charting a path to scale post investment
Market entry analysis for multinational companies
Sustainable supply chain creation
All Fellows begin the program with a one-day induction training and development of an individual work plan. They are also given numerous opportunities to attend networking events to connect into the local impact investing eco-system
Minimum qualifications and skills sought
Impact Amplifier is looking for applicants with 2+ years of experience in a management consulting or finance role, who are
currently enrolled or have recently graduated from an Honours or Masters program in Finance, Business Management, Economic Sciences, Computer Sciences, or a related field. Other highly preferred skills include:
Strong and proven business development and strategy background
Outstanding analytical and problem-solving skills
Financial modelling experience a plus
Excellent verbal and written communication (English)
Knowledge of social enterprise / impact investing / small business incubation is highly advantageous
Application process
International students:
Applications from international students are accepted between January 1st and March 31st. Start dates may be agreed on a case-by-case basis, but we are looking for at least a ten-week commitment from fellows.
Please note, once selected, international Fellows must make their own travel and visa arrangements. Impact Amplifier will gladly assist all Associates in finding accommodation.
South African students:
Applications from national students are accepted all year around, but no less than one month before the proposed start date.
Shortlisted candidates will be contacted for interviews after their applications are received.