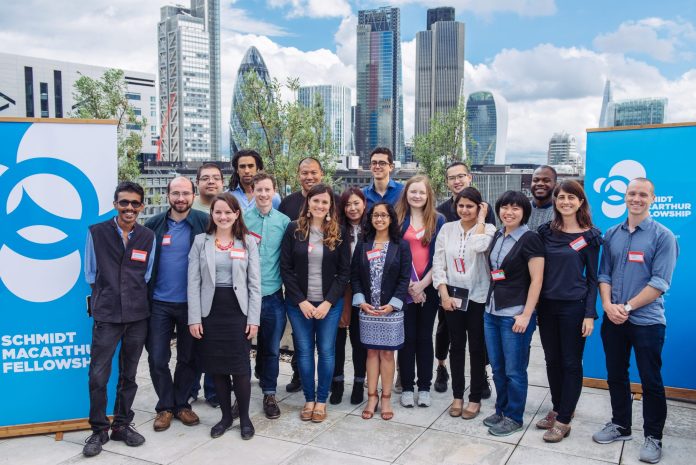 Application Deadline:   12 February 2017.
Applications for the 2017 Schmidt MacArthur Fellowship open today, the global higher education initiative created by the Ellen MacArthur Foundation in partnership with the Schmidt Family Foundation.
Now in its fifth year the Fellowship offers postgraduate students of design, engineering and business the opportunity to take part in a 12 month international programme on the circular economy.

Schmidt MacArthur Fellowships are awarded annually to one student and their academic mentor from each of the Ellen MacArthur Foundation's network of 14 Partner Universities . The Fellowship also runs a Wild Card competition which invites students from any university around the world to apply.
Benefits:
The programme includes a week long summer school in the UK, an online support programme and a cash bursary, as well as the opportunity to link with the Ellen MacArthur Foundation's wider programme of activities and network.
Wild Card competition
The Wild Card competition is an amazing opportunity for two students from any universities in the world to win a place, worth £10,000, on the exclusive Schmidt MacArthur Fellowship Programme for both themselves and their faculty mentor.
We are looking for an exceptional student to join the 2017 Fellowship programme.
So why not apply if you are..
A postgraduate student ('graduate student' in the US) studying design, engineering or business
Interested in the circular economy as an innovation framework for positive change
Keen to be a part of the opportunities available in the transition to a circular economy
Wild Card runner up prizes will include two places at the Circular Economy 100 Annual Summit in London* and five places on the Ellen MacArthur Foundation's Executive Education course.
*Note: does not include travel and accommodation to and from the Summit
For More Information:
Visit the Official Webpage of the Schmidt MacArthur International Fellowship 2017