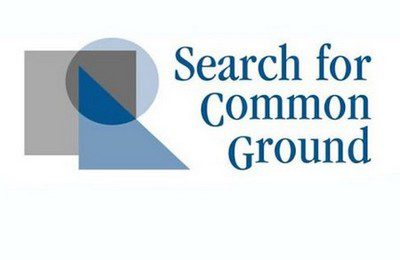 Search's West Africa/Sahel portfolio includes Burkina Faso, the Gambia, Guinea, Liberia, Mali, Niger, Nigeria, and Sierra Leone. The West Africa intern will support the team in providing programmatic, logistical and financial support to Search's projects in the region. For more information on our projects in West Africa and the Sahel, please visit www.sfcg.org/africa.
The internship starts in January and typically lasts until April or May. The position is based in Search's Washington, D.C. headquarters.
Key Responsibilities
Roles and responsibilities include:

Assisting with the development of proposals for country and regional programs, including but not limited to writing portions of the proposal narrative, researching and drafting the context section, and supporting budget development as well as the monitoring and evaluation components.
Providing extensive and detailed academic and business development research on specific topics affecting countries in the region.
Representing the West Africa team at various meetings, roundtables, and events on relevant topics around the city.
Backstopping the Washington, D.C.-, Brussels-, and Dakar-based West Africa team and the country offices overseas.
Providing extensive and detailed academic and business development research on specific topics affecting countries in the region.
Assisting with knowledge management tasks (e.g. maintaining contact lists, updating existing databases, etc.)
Performing other supporting, administrative, and minor office management duties as needed.
As job descriptions cannot be exhaustive, the position holder may be required to undertake other duties that are broadly in line with the above key responsibilities.
Qualifications
You meet the following qualifications:
Experience
Required
Strong research, writing, editing, and communication skills (required)
High level of analytical and critical thinking skills (required)
A self-starting, detail-oriented and flexible approach to tasks (required)
Ability to maintain professionalism, creativity, and enthusiasm while working in a fast-paced, multi-cultural environment with minimal supervision (required)
Demonstrable interest in the West Africa/Sahel regions and interest and knowledge in the field of peacebuilding and conflict transformation (required)
Desirable Degree in relevant subject Interest and knowledge of conflict resolution Experience working in a conflict resolution setting Experience working at a non-governmental organization/non-profit or similar environment International experience Fluency or advanced proficiency in French, with a focus on writing
Undergraduates (juniors and seniors), graduate students, and recent graduates are welcome to apply.
Salary: This is an unpaid internship.
Sound good? To apply, interested candidates should:
To apply
To apply, interested candidates should send the following items to our employment portal here:
current resume
cover letter
two one-page writing samples
Please compile your writing samples and resume into one document as the system only has the functionality to upload two documents per application. Incomplete applications will not be accepted.
This position requires a commitment of no less than twenty hours a week.For international applicants, Search is not responsible for providing student or work visas; you will need to make your own visa arrangements.
Internship: Central and Southern Africa Program

Internship: East Africa Team – Intern
Internship: Central and Southern Africa Program Development
---
For More Information:

Visit the Official Webpage of the SFCG Africa Internship Program